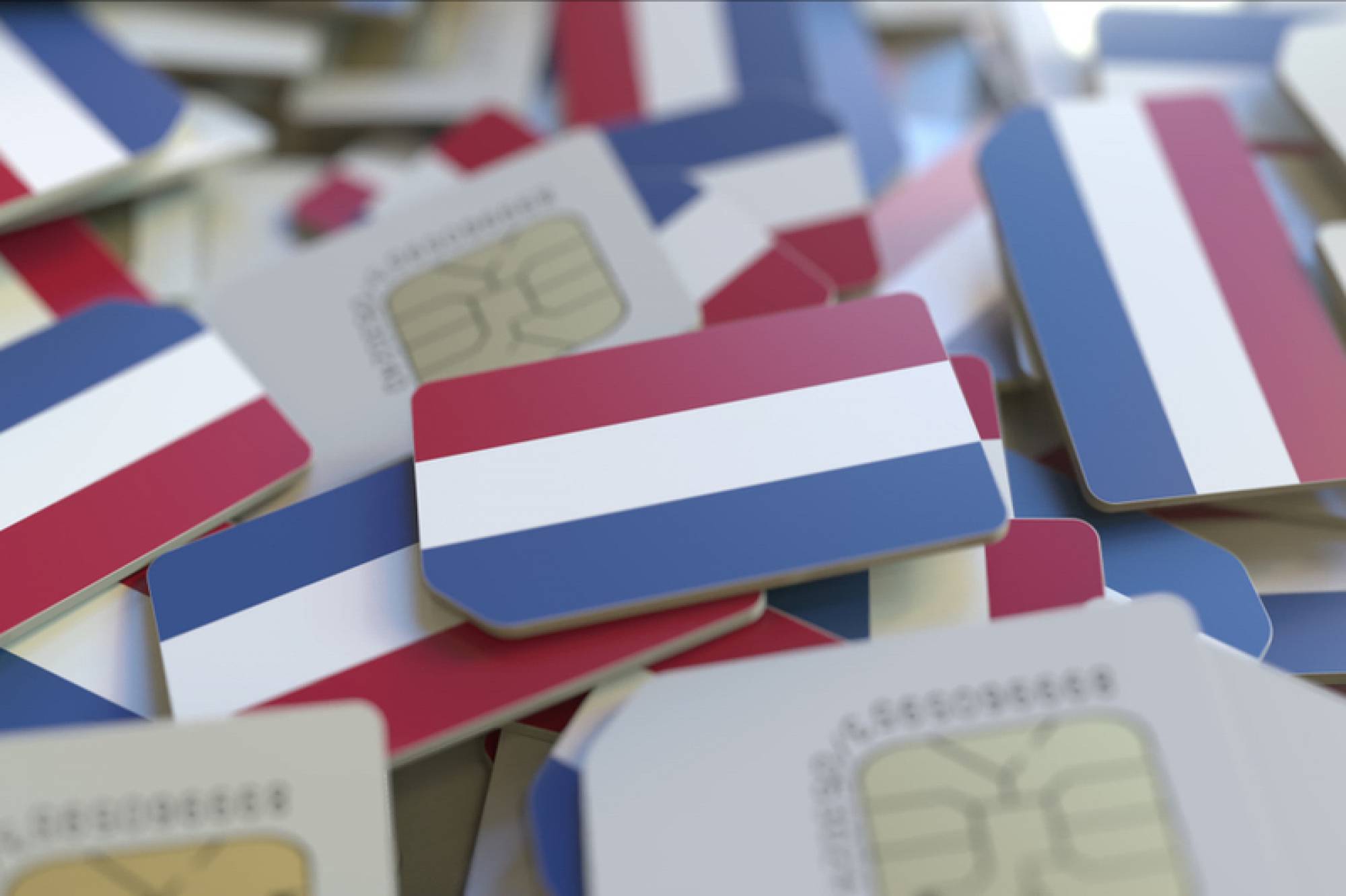 We recommend you get a Dutch phone contract right away and avoid pre-paid plans since it will be cheaper to pay once per month than to refill your balance every time. Moreover, most providers offer you monthly, yearly, and bi-yearly contracts, so you can choose what fits you best depending on how long you will be in the Netherlands.
Dutch phone contracts revolve around the usual plans, ranging from sim only plans to complete all-in deals where you can get your home phone, internet, and TV all in 1 package. Depending on your needs, there will be a deal that suits you best. However, to make your life a little easier in the myriad of Dutch telecom providers, here are some of the most popular mobile providers that are perfect for students.
Youfone Netherlands
Youfone is the most popular Dutch provider with the best sim only deals. Youfone contracts can be signed per month, per year, or per 2 years, and will offer discount accordingly. If you want to stick to the smartphone that you already have but enjoy super-fast internet and unlimited calls, Youfone is definitely a provider you should check out.
Youfone offers many plans, but in our experience, the most popular among students are:
Sim-Only 500MB Internet with Free 500MB extra and 200 minutes and SMS for €6 per month.
Sim-Only 3GB Internet Free 3GB extra and 200 calling minutes and SMS for €10 per month.
Sim-Only 5GB Internet plus extra 5GB Free and unlimited calling for €15 per month.
If these don't seem suitable to you, Youfone has many more plans. Just check out their complete list of plans here, including all-in-one home package deals, which you can all order and sign on their website right away.
T-Mobile Netherlands
Most of you are probably already familiar with T-Mobile, for it is one of the biggest mobile operators in the world. However, T-Mobile plans in the Netherlands differ of course from the ones in other countries. The cool thing about T-Mobile Netherlands, though, is that if you have one or more roommate(s) who also use T-Mobile, all of you might be eligible for a discount!
At the Dutch T-Mobile, you can get a sim only deals, mobile phone deals if you want to get a new smartphone with your contract, and all-in-1 (Alles in 1) deals that include a telephone. internet, and TV for at home. The latter gives you the best value for what you get and is perfect if you (will) move into a private apartment and have to set up everything yourself.
The most popular sim-only plans among international students and expats in the Netherlands are:
Sim Only T-Mobile Unlimited Internet and Calling (€35 per month).
Sim Only Unlimited Calling and 5GB Internet for (€21 per month, with a price variety if you choose the more Data deal).
A Home Telephone/Internet/TV package starts at €30 per month, with huge discounts for the first 6 months.
If you rather have a phone contract that includes a smartphone, the prices range from €19,50 – €63 per month, depending on the plan and the device that you choose. To check all the deals, smartphones, and plans available at T-Mobile Netherlands, follow this link to find what suits you best.
Tele2 Netherlands
Tele2 is another mobile phone provider in the Netherlands that provides monthly, yearly and bi-yearly contracts, not just for sim only but also for smartphone included plans. Therefore, many students consider Tele2 deals as the best, but we'll let you be the judge. The most popular Tele2 plans for international students and expats are the following:
Sim-Only 7GB Internet and 200 calling minutes and SMS for €12 per month.
Sim + Smartphone 7GB internet and 200 calling minutes, starting at €14 per month, depending on the device you choose.
Sim-Only Unlimited Internet, Calling and SMS for €25 per month.
To find out which deals from Tele2 fits your situation the most, follow this link to their website and sign the best mobile phone deal for you.
Note: All of the phone, sim only, and complete home deals can be ordered and signed online via the websites of the providers mentioned above.
Checklist
In order to get a Dutch phone number and a phone contract at one of the communications companies in the Netherlands, you need to have the following:
A valid ID/PASSPORT (if you are an EU/EEA citizen),
A Dutch resident permit (if you are a citizen outside EU/EEA)
Your BSN Number
A local home address
Student ID for special student deals (optional)