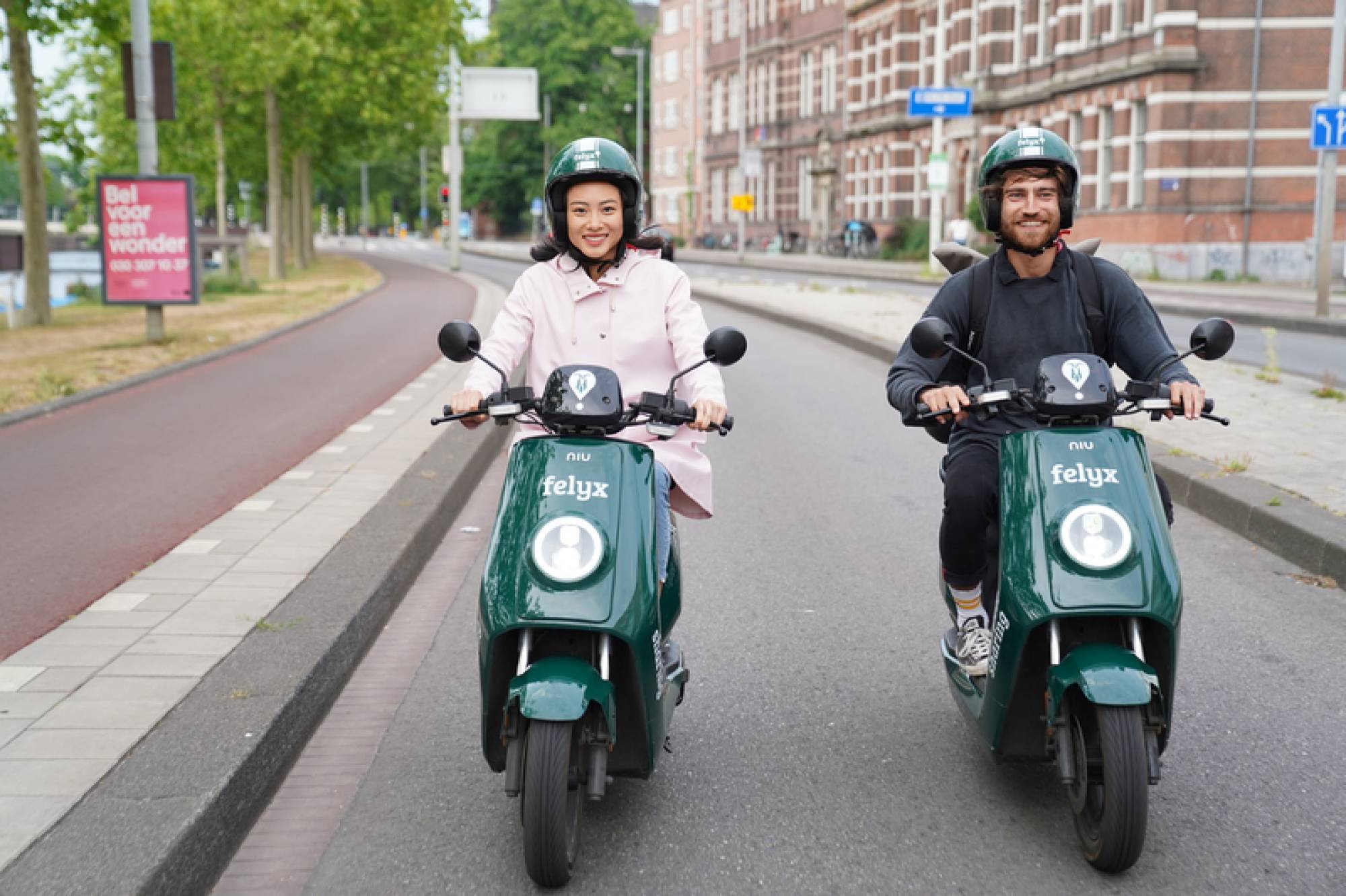 Felyx
Felyx operates in Amsterdam, Rotterdam and The Hague. You probably recognize them as dark green scooters spread around the cities. There are scooters that go 25 km/h and 45 km/h and are all-electric. For the 45 km/h scooters you need a helmet which is provided, but in Amsterdam, you need a helmed for both speeds. In the app, you can recognize the difference with the scooter icon having a small 45 number on it.
When you first subscribe to Felyx, you have to scan your driving license (just a car driving license is fine) and provide details of your credit card. The app will verify your driving license and if it is accepted, you can start using the scooters. The first 30 riding minutes are free. In the Felyx app, you can find a scooter around you and reserve it for free for 15 minutes. You can only park the scooter inside 'service areas', these are marked on the map in the felyx app. You have to unlock the scooter in the app, and if there are any unmentioned damages, you can call the number proved to report the damage you see.
After that, you can start riding. Riding costs €0,30 per minute and parking €0,10 per minute, regardless of whether it is outside the 'service area' (as provided in the app). When you are done you can park the scooter within the 'service area' and deactivate the scooter.