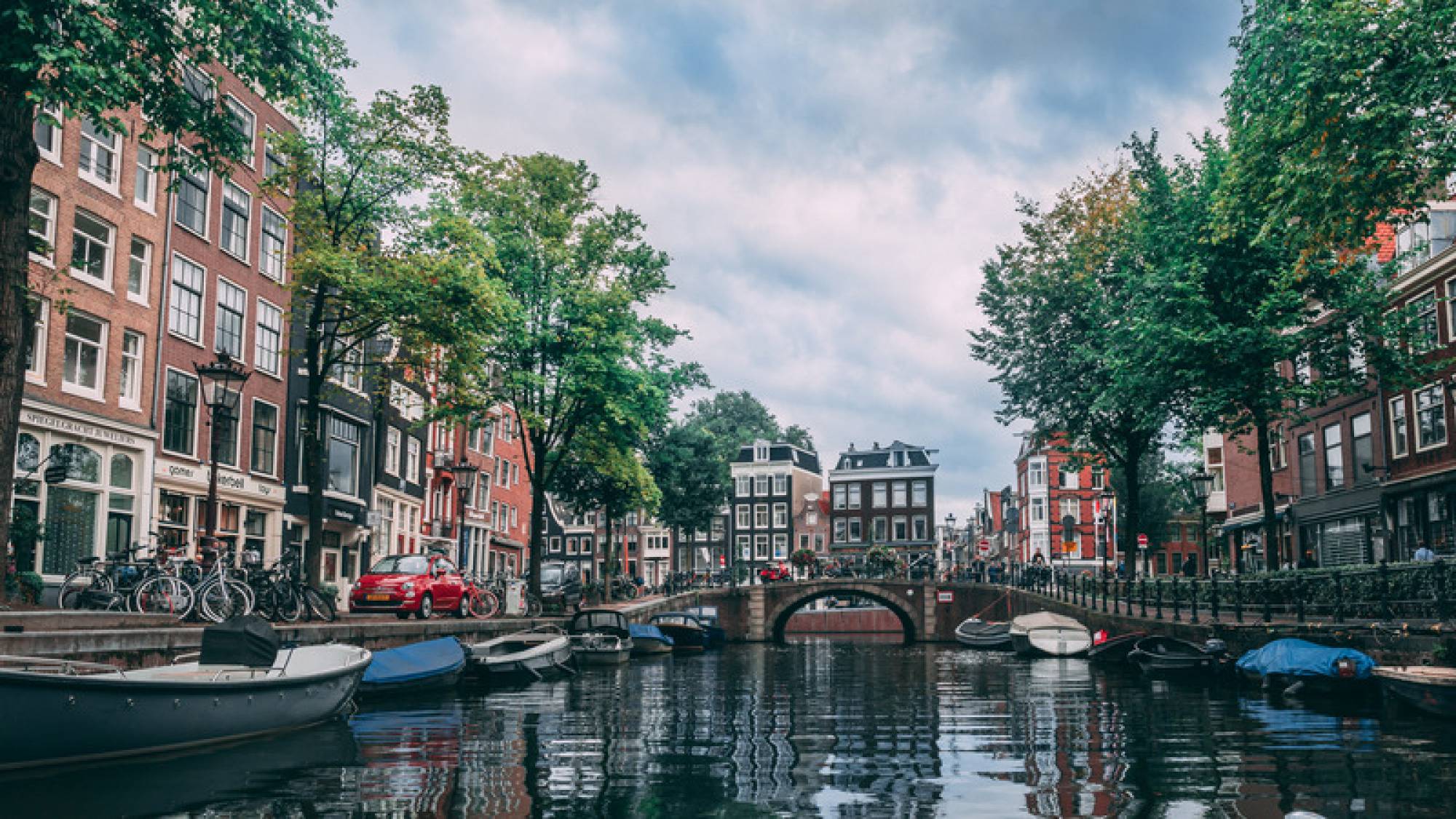 If you prefer to spend your time drawing inspiration from nature, there are also plenty of options around. The Veluwe, for example, is the largest natural reserve of the Netherlands and covers a big chunk of the middle of the country. Alternatively, you can spend your time relaxing at one of the sandy (dune) beaches. You will find beaches anywhere along the coastline of the Dutch North and Wadden seas, but also along the Ijsselmeer or Markermeer (the 2 big central lakes).
It is no surprise, then, that the Netherlands gets rated as one of the best countries in the world to live in. According to the OECD's Better Life Index, the Netherlands is one of the world's happiest countries, while the 2016 Global Peace index lists it as one of the safest. Moreover, thanks to the country's location and excellent transport links, the Netherlands functions as a gateway to the rest of Europe in which Europe's capital cities are never more than a few hours away.
Dutch culture and business
Holland's many international students come from more than 160 different countries. Besides students, there are working expats from all over the world, which makes Dutch society extremely diverse and inclusive. As a consequence, Dutch culture is very mixed and strongly connected to other cultures, the global business community and the rest of the world. Because of this international tradition – which started with their seafaring and trading enterprises of the late 16th century – the Dutch are open-minded and direct, which makes it easy to approach them and have a drink or exchange ideas (or both).
Though being only a small country, the Dutch economy is the 18th largest in the world, with some of the world's biggest multinationals – think of Philips, Heineken, KLM, Shell, ING, and Unilever – all coming from Dutch soil. Consequently, the Netherlands has become a world leader in many areas of expertise, including agriculture, water management, art & design, logistics, and sustainable energy.
The Dutch government seeks to retain its prominent position and always looks to attract new knowledge and talent. International graduates can, therefore, apply for an orientation year, which is a 1-year residence permit that you can get within 3 years of graduating. During your orientation year, you can take your time to find a job or to start your own business.