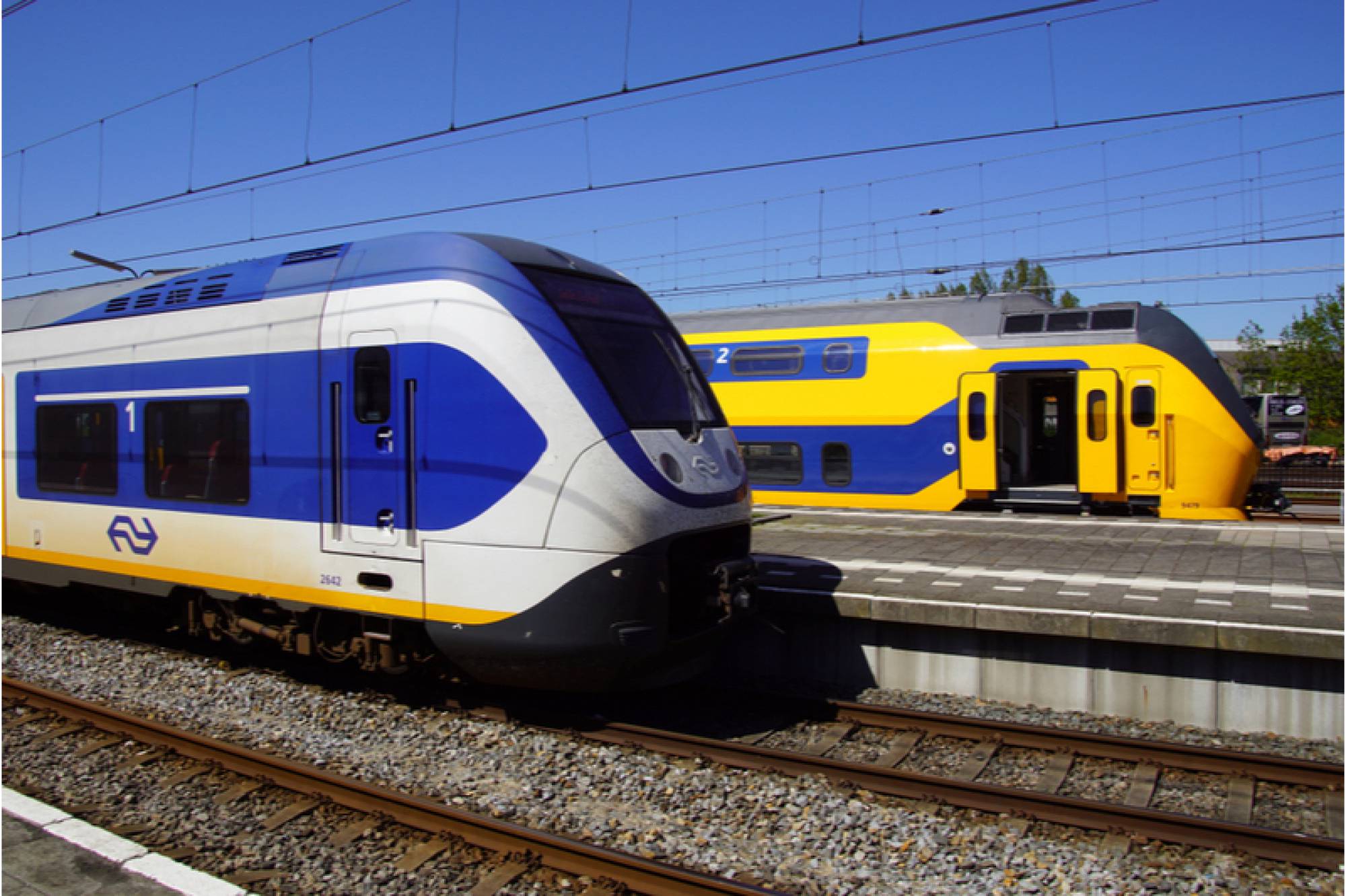 Trains
For longer distance travel the main public transport trains. Long-distance buses are limited to few missing railway connections. The Dutch rail network is the busiest in the world. Public rail transport is mostly operated in the Netherlands by NS (Nederlandse Spoorwegen). There are two types of trains running in the Netherlands, Sprinter and Intercity. The difference is that sprinter is a taller, regional train that connects more locations like small villages and cities. A journey with sprinter takes longer because of multiple stops. Intercity by other hand connects big cities and travels on longer distances. A trip with an Intercity is Usually faster. For example, a trip from Amsterdam to Den Haag with sprinter train might take an hour while travelling the same distance with an intercity will take around 45 minutes.
Train Stations
The Dutch Railway network counts 400 stations, which makes it very easy getting from point A to point B, quick and safe. There are beautiful historic stations like the ones in Groningen, Haarlem or Den Haag HS. Big stations like Rotterdam Centraal, Amsterdam Centraal, Utrecht Centraal and Den Haag Centraal are most of the time busy and also serve as a connection point when changing trains. Every Station has NS ticket machines and Information desks which are serving the travellers.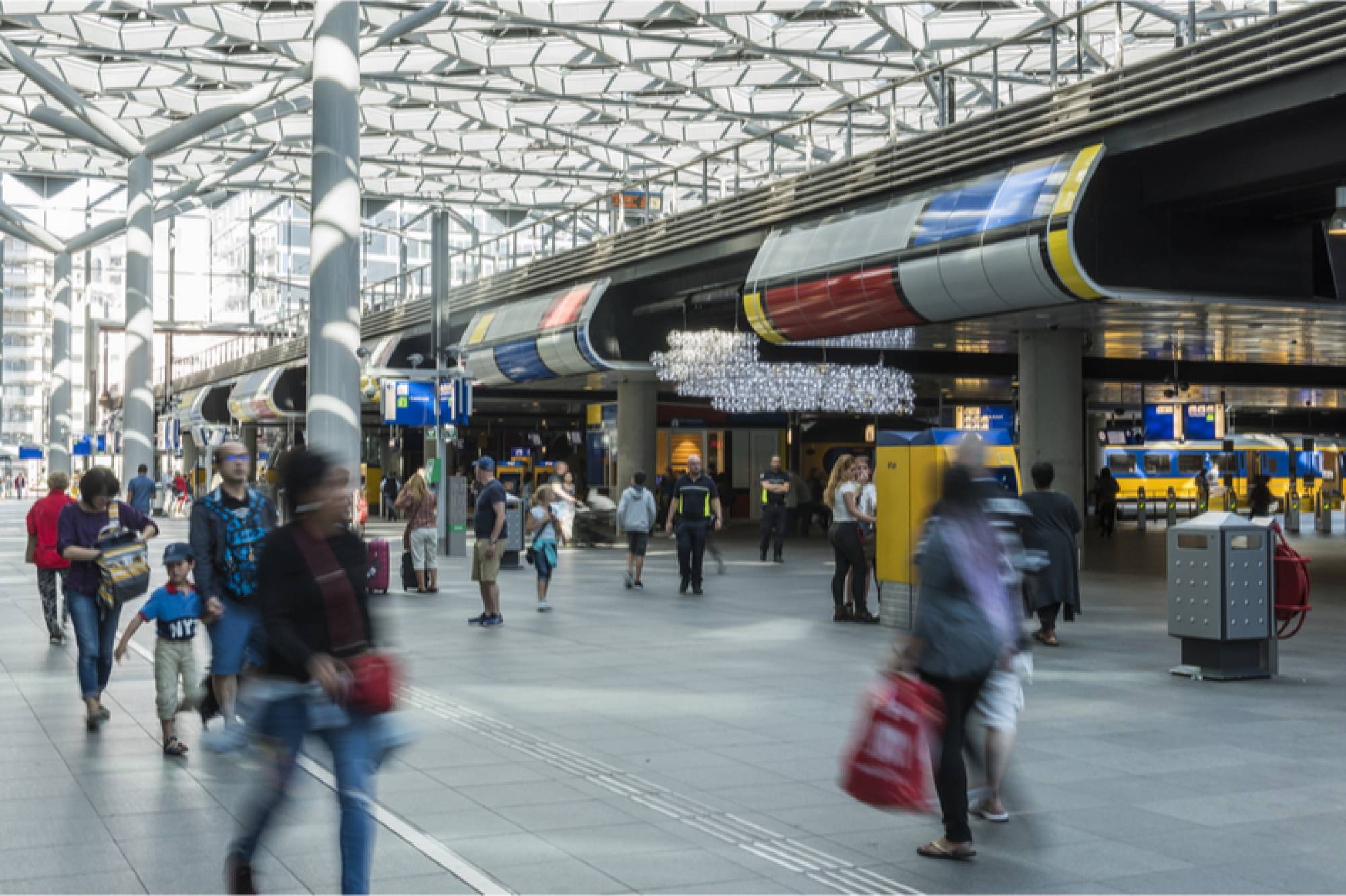 How to buy Train-tickets
The tickets for trains in the Netherlands are easy to purchase, most of the time you can get your ticket at the yellow ticket machines provided by the NS at every train station. The machines are in Dutch and English, and buying a ticket is made very easy, insert your destination, pay and pick up your ticket. The prices vary, but it will never exceed the amount of 25€. The ticket machines accept cards (Visa/Mastercard and Maestro) cash can be paid only by the ticket service desks which are present in every station. At the ticket desk, you can also get information about your train itinerary and also plan your trip with an NS advisor who is always friendly and ready to help.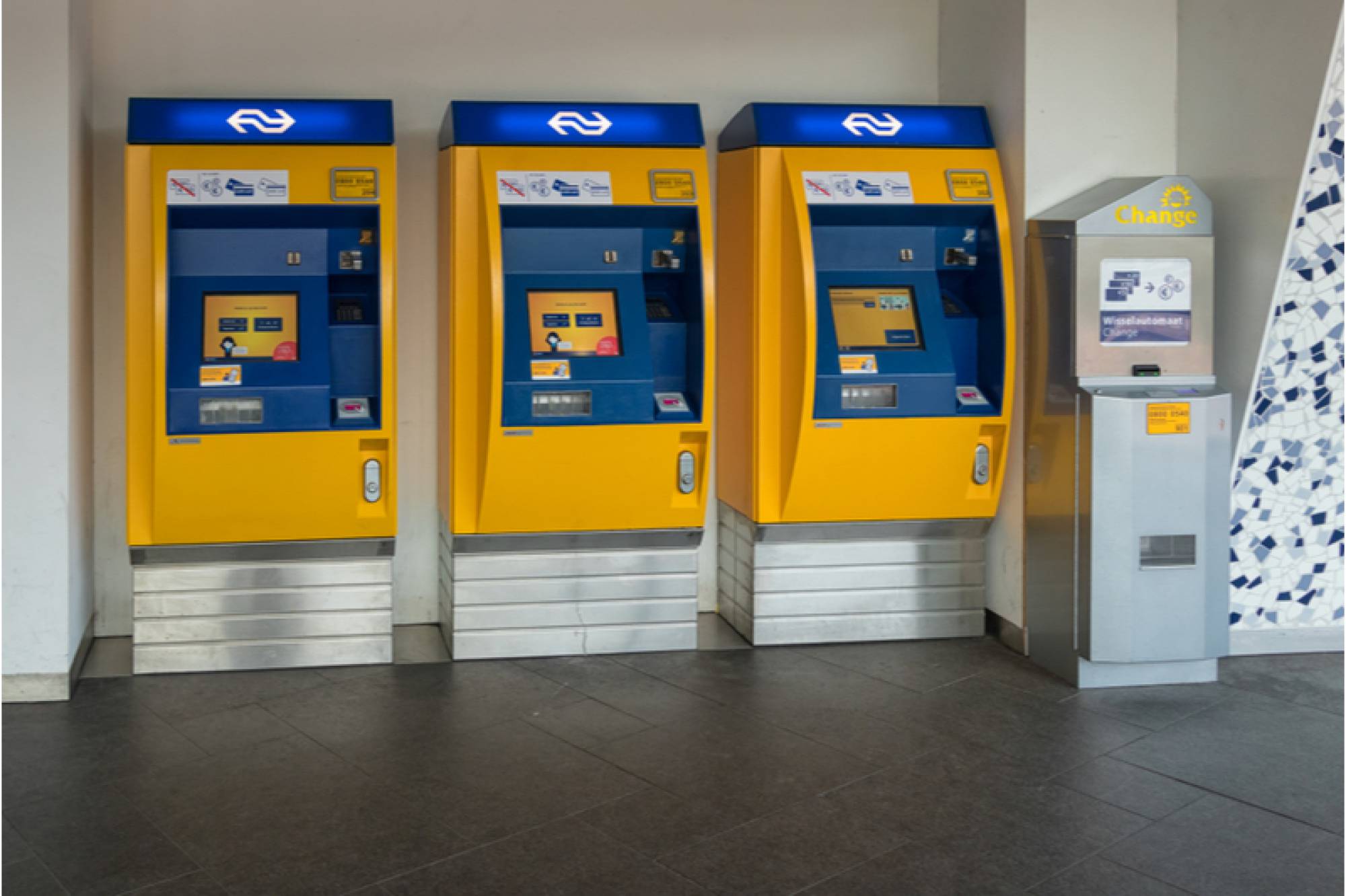 Check in/out
Whenever taking the train in the Netherlands, you should check-in at the station you start your trip and checkout at your destination. Most of the time in order to enter the perrons you are requested to check-in/out in order to open the gates, some stations, however, are not using the gates, therefore, in order for your ticket to be valid always remember to check-in.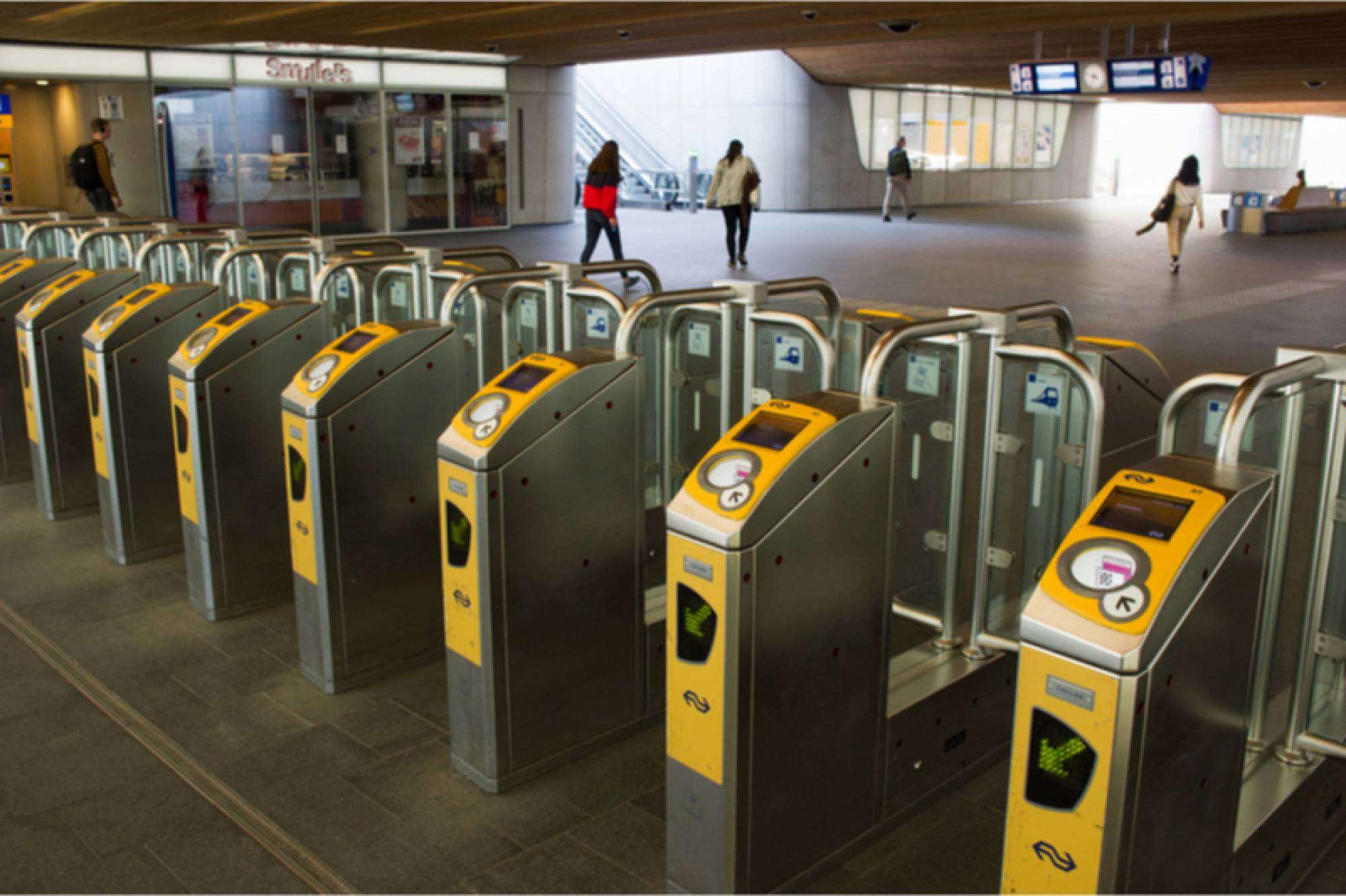 Train Schedule
Every station has signs and monitors that provide you with information about train departure and arrival. Signs are also found on the Perron. However, you can also plan your trip and see the timetable online or in-app. Check the Journeyplanner from the NS to plan your trip online and also see train timetables. The Journey planner can also be downloaded in the App Store.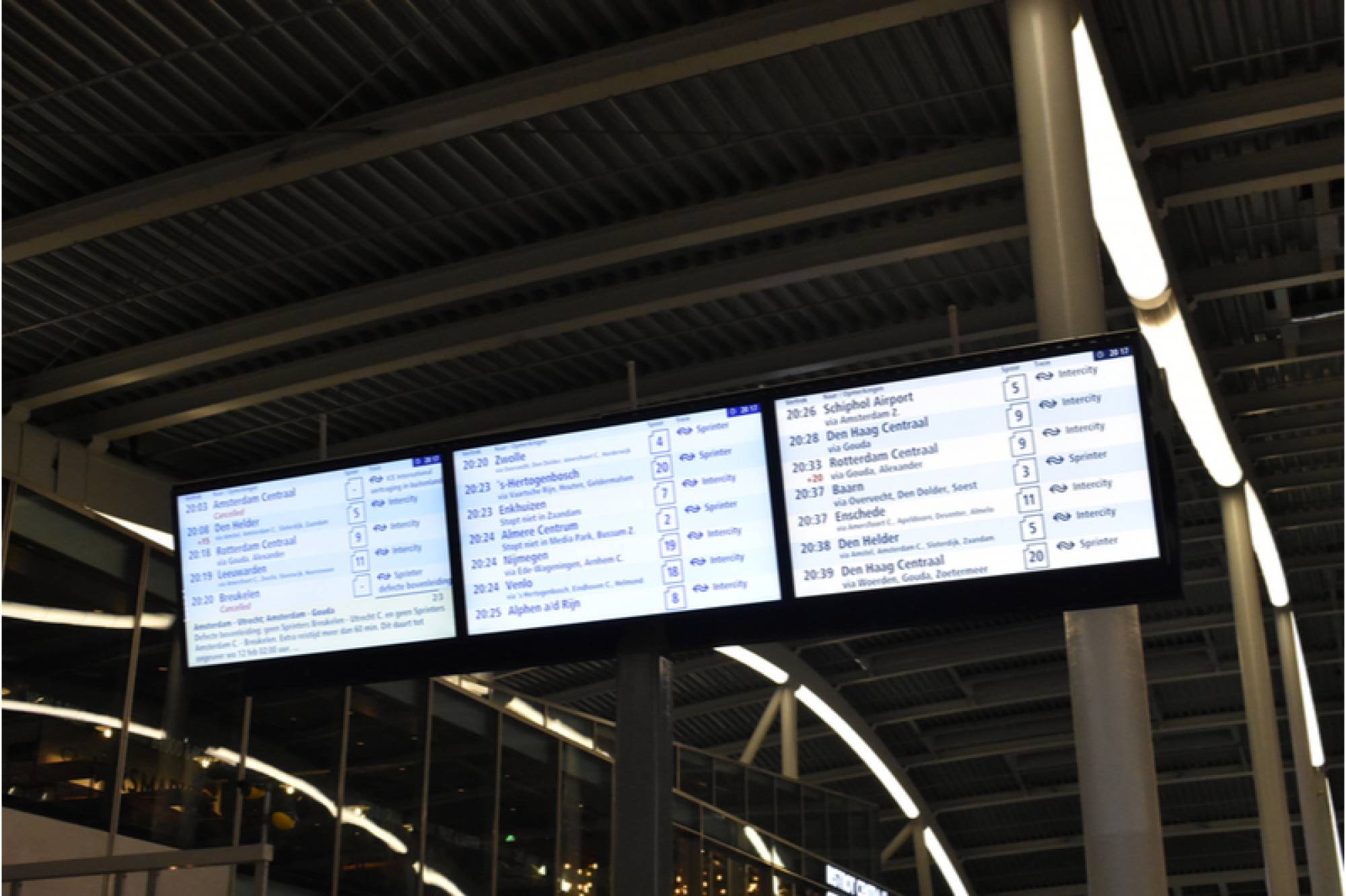 Night Trains and Fast Trains
If it happens that you went out in another city and want to return home later than usual there are several night trains going between the cities. Most of the time night trains run on weekends and can be caught every hour and the ticket price does not differ from the normal ticket.
According to NS, the night trains run:
In Randstad: every night
From Rotterdam via Den Haag Hollands Spoor, Leiden, Schiphol Airport, Amsterdam Centraal to Utrecht Centraal: every night
Between Utrecht and Amersfoort: on Friday and Saturday nights, with connections to and from the Randstad in Utrecht
Between Utrecht and Arnhem/Nijmegen: on Friday and Saturday Nights
Between the Randstad and the Province of Groningen and Drenthe, and the extra late train runs on Friday and Saturday Nights
There are also several high-speed trains running around the Netherlands, the trains are called Intercity Direct. The Intercity Direct is a faster way to travel between Amsterdam Centraal, Schiphol Airport, Rotterdam Centraal and Breda. In order to take the Intercity Direct, you have to buy a supplement of 2,60€, this can easily be bought at the ticket machines/desks or top-up at the red check-in stations on the perron where the train is taken from.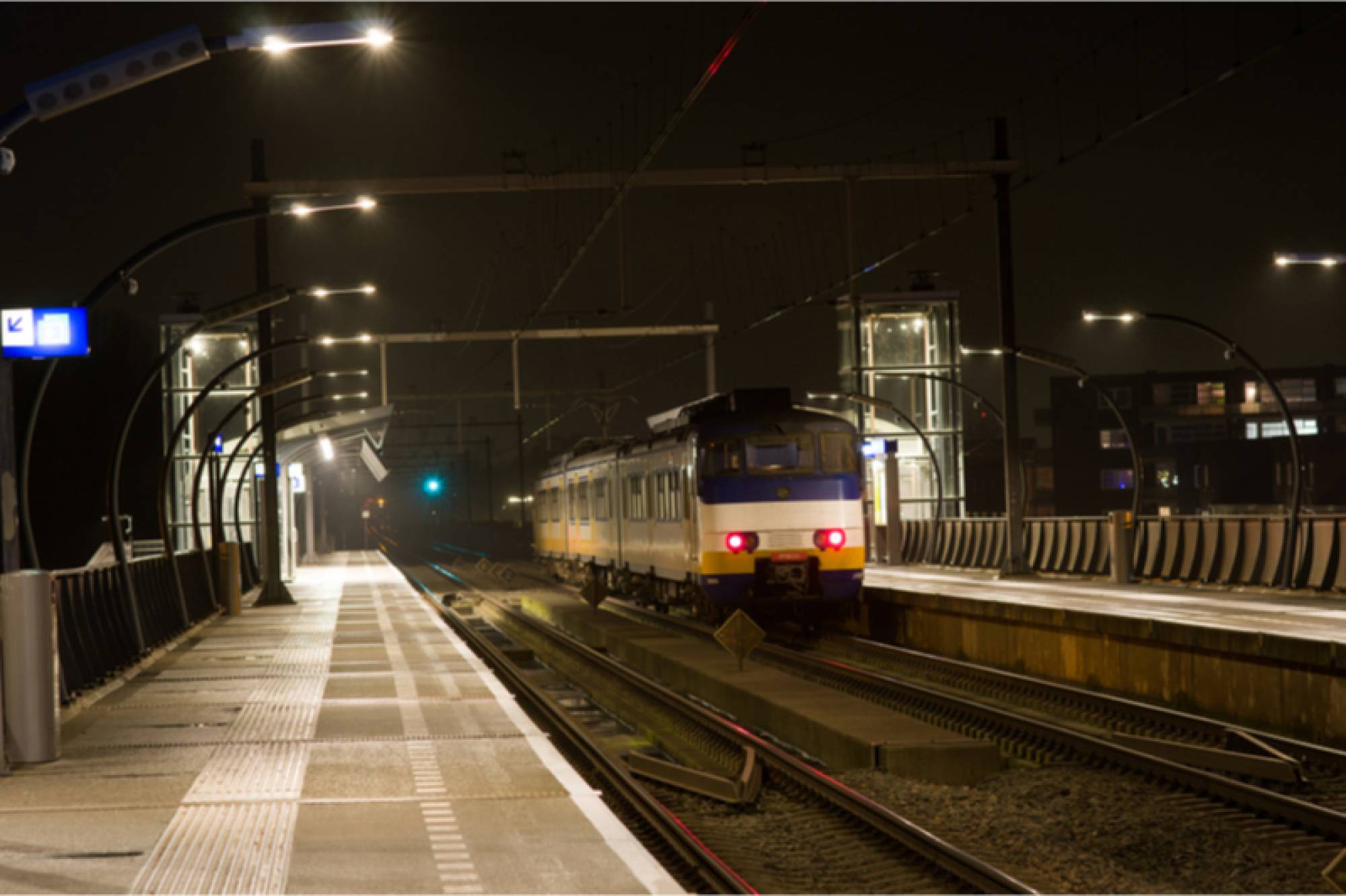 Travelling with your bike
You can travel with your bike on Dutch trains. For that, you will need a Fietskaart Dal (ticket for your bike) the price is 7.50€. You can bring along your bicycle outside rush hours on weekdays between 9:00 and 16:00 and from 18:30 to 06:30. This is except weekend, holidays and during months July and August.