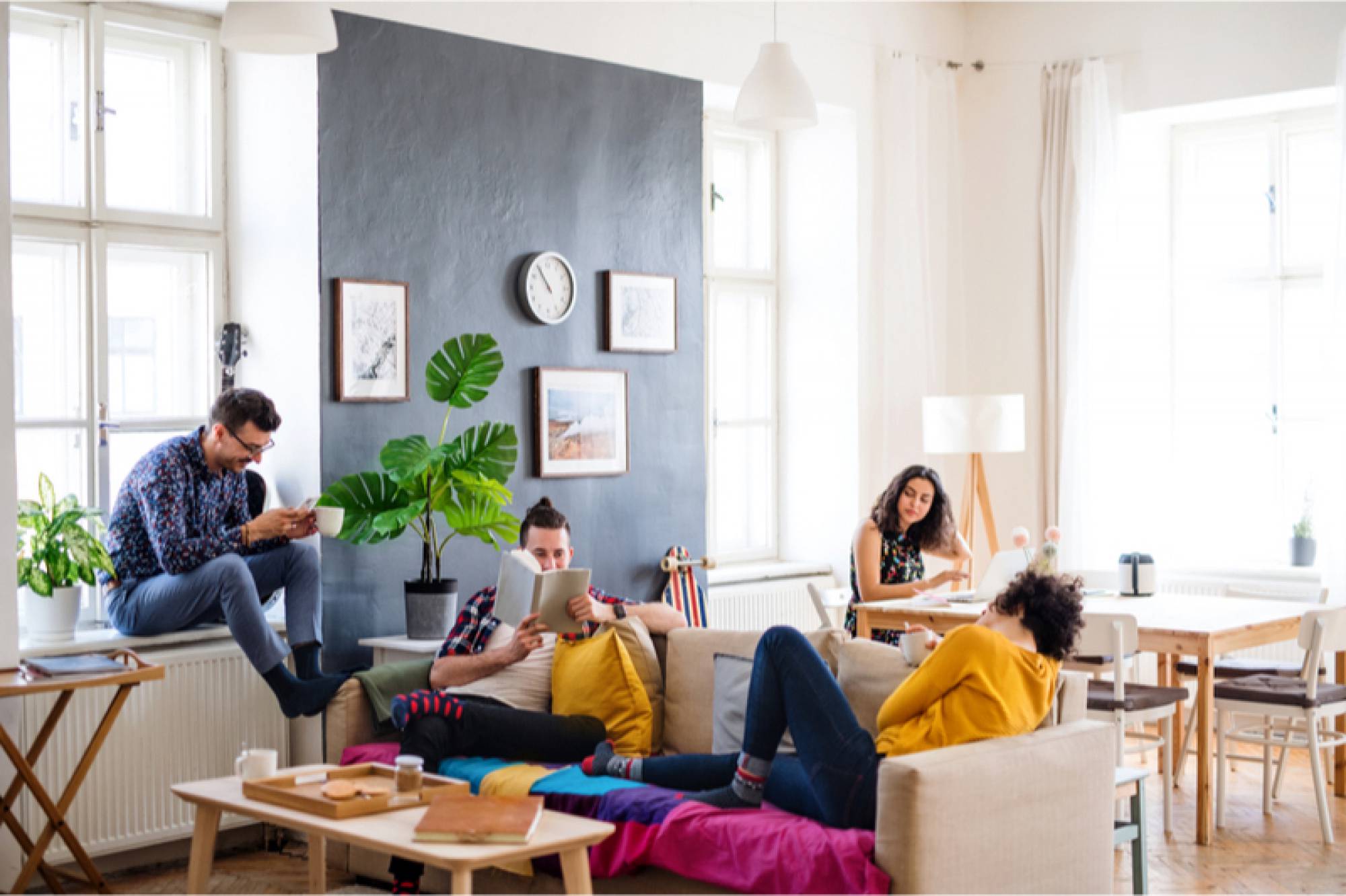 Avoiding Scammers
Many international students in the Netherlands have been scammed in one way or another. Most of the times this happens to first-year students that are looking for an accommodation via Facebook groups. So, if you are browsing Facebook groups, pay close attention to the profiles that post an offer. Never trust accounts that do not have any pictures or recent activity. Also, if the person advertising the room is a member of many housing groups in different cities, this is an indication that they are probably a scammer.
Then, to make sure that you don't fall for a scammer, first and foremost, DO NOT send money before seeing a place in person. If it is hard for you to see the place, try and see if you can get someone to do it for you. If someone can't or won't meet up with you – it's probably a scam. Finally, never send (rental) money to a bank account that is not Dutch. Scammers often use shady bank accounts, so always make sure that you only finalize a payment if it goes to a Dutch bank.
Sub-let/Sub-rent
When you're looking for a place in the Netherlands, you'll come across many offers for subletting. This basically means that you will replace a tenant who for some reason is (temporarily) moving out without terminating the rental contract. There is nothing wrong with subletting an accommodation per se, but there are a few aspects that you should be careful with to avoid potential disputes.
Firstly, make sure that the landlord knows that you will sublet the accommodation, and always request a subletting contract. Secondly, make sure that you can register with the municipality at the property. Even when you sublet your accommodation through a housing agent, again, double-check that the landlord knows about this. If the landlord turns out to not be informed about the subletting of the property, you might end up being forced to leave your accommodation immediately and potentially face a big fine from the municipality.
Renting with a housing agency
In general, looking for your student accommodation in the Netherlands through a housing agency is not a bad idea. There are a lot of agencies that offer accommodations for international students. Do keep in mind, however, that you will have to pay an agency fee, which usually comprises of one month's rent. So, when signing the contract with a housing agency, you will have to pay your first month's rent threefold – once for the actual rent, once for the deposit, and once for the agency fee.
Manage your expectations
It helps a lot to know what you can expect from your Dutch student home. Dutch houses in the city are usually small – or comprise of many small rooms – and can get really hot during summer heatwaves. Student housing in the Netherlands is famous for being unstandardized, so keep that in mind when looking for your student home. Also, since students are not necessarily the most hygienic people, mice and mold are quite common, so make sure to check the corners and ceilings of the house carefully when you're making a visit.