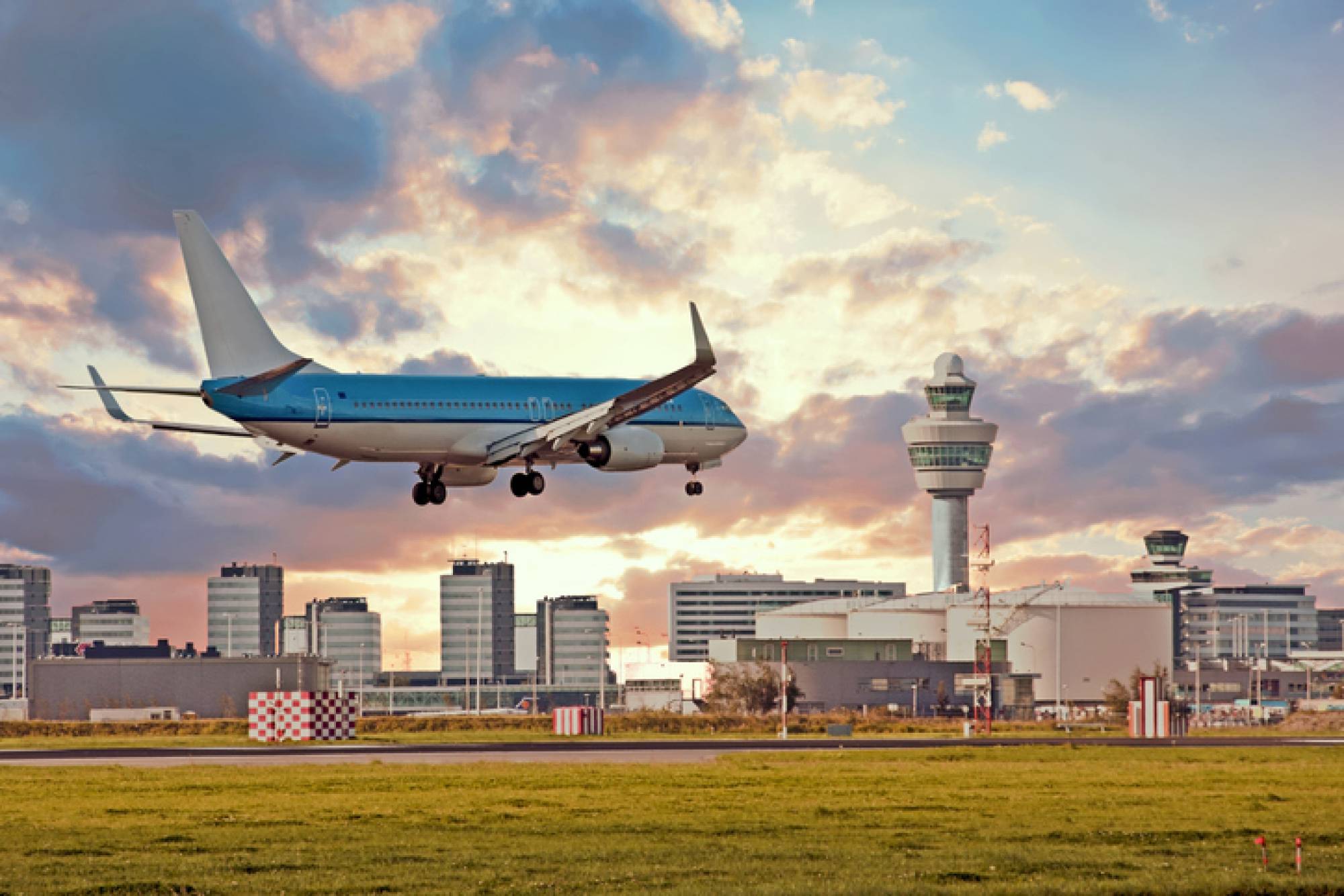 Amsterdam Airport Schiphol
Schiphol Airport is the largest airport in the Netherlands, with an annual capacity of 71 million passengers and 317 destinations. Schiphol Airport is the first Dutch point where most of the International Students arrive. From Schiphol, you can quickly get to your student city by train.
For a newcomer, it may seem not very clear to find public transport. At Schiphol the train station is located under the terminal, so you won't have any problems catching your train. When Arriving in the Schiphol Plaza, you will see many yellow machines where you can get train tickets. However, if you meet any complications when buying your train ticket, several information points are there to assist you.
If you are going to Amsterdam, the train ride will be around 15 minutes to get to the Amsterdam Central Station. If still, you want to get to your new student accommodation faster, you can get a taxi, and the fare will be around €20 to 30€, depending on the distance.
The Hague, there is a train every 10 minutes, and the ride will take around 30 minutes. To Rotterdam, there are multiple options, but we recommend using the direct train, it will take you to the Rotterdam Central Station in 25 minutes. Please remember that for the direct train to Rotterdam you will need a supplement, which costs €2.60.
In general, it is very convenient to fly from/to Schiphol Airport, after a while of studying you will get used to it and will consider Schiphol whenever booking your flights.
Eindhoven Airport
Being a famous student city, Eindhoven is also a popular destination for low-cost flights. It has the second biggest airport in the Netherlands and is serving 6 million passengers per year. If you arrive at Eindhoven Airport when coming to study in the Netherlands first thing you have to do is get the bus to Eindhoven Central Station. From there you can get to any student city in the Netherlands. When getting the bus, you have two options; one is going with the ordinary route bus, which passes through the town. It is cheaper, but it takes around 30 minutes to arrive at Eindhoven Central Station. The second option is the Airport Shuttle Bus. It costs €5, and it takes approximately 15 minutes to get to the central station.
To get to another city from Eindhoven Central Station, you have to take the train. If you study in Amsterdam, The Hague or Rotterdam, the average train ride will take about an hour and a half. If you go up north to Groningen, the journey will take two and a half hours.
Eindhoven Airport is very popular when it comes to low-cost flights. If you are planning a weekend gateway to clear your mind during the studies, you can find tickets starting from €8 to any European destination. It is good to consider Eindhoven Airport when booking your flights.