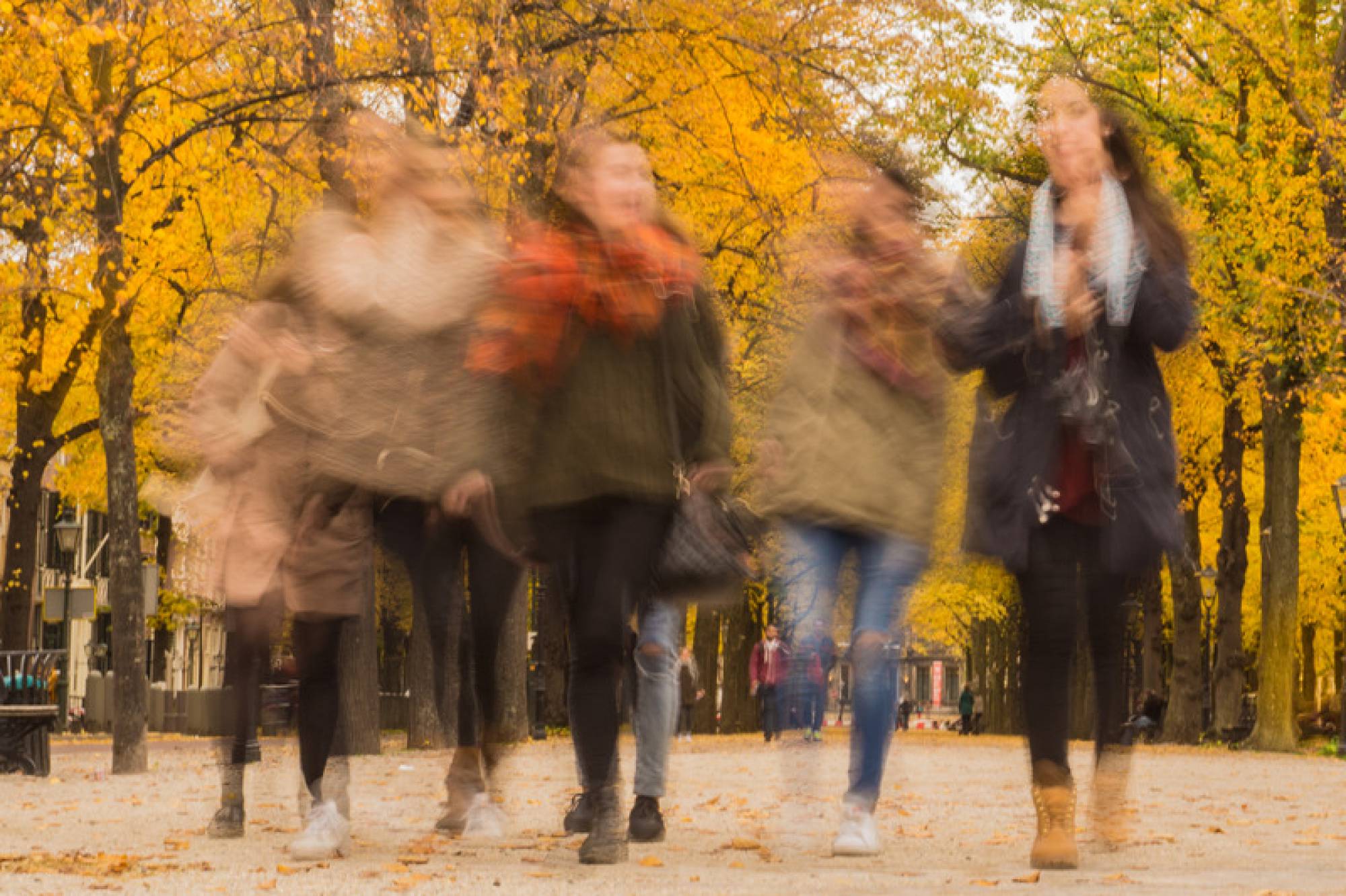 In general, students living in the Netherlands spend around €800 to €1.200 a month. This largely depends on the city where you are going to study, with the most expensive city being Amsterdam, followed by Rotterdam, The Hague, and Eindhoven. Many prices are similar around the country, but you will notice a huge difference in rent. In big cities, the rent is much higher, and you probably have more transportation costs to travel in and around the city.
So, how much money do you need to live in the Netherlands? We will break it down for you.
Accommodation
When you prepare your budget, the biggest part of it usually goes to your rent. The costs for student accommodations in the Netherlands vary between €250 and €800, depending on the city, your preference, and timing/luck.
Average prices for different student accommodations in the Netherlands:
Student room in a shared house/apartment: €250-€500
Student private studio: €400-€750
Student private apartment: €750-€3000
In addition to your rent, you will have to pay for service costs (although sometimes these are included already). Service costs standard consist of the electricity, gas, and water used by your house, but might also include internet/TV, laundry machine(s), and a dishwasher. Service costs are calculated per household with each person paying between €75 and €175 on average per month.
Transportation
Transportation in the Netherlands is very efficient. Most people choose to travel around the city by bike, with which you can get from one side of the city to the other in about 15 to 30 minutes. The Dutch infrastructure is quite unique in that it has separate cycling roads (fietspaden) almost everywhere, which enable you to cycle pretty much everywhere – both inside cities and villages and between them. Costs for a decent bike range from €35 - €100, but there are also bike leasing services such as Cheapassbikes.nl.
In addition, the Netherlands has an elaborate public transportation network. The average expense for using public transportation is around €35-€50 per month. Travelling between cities is, of course, more costly, and depends on the distance you travel. The prices start at €5 and the maximum you will pay on one track is €25. To make use of the Dutch public transportation system, you need just one card – the OV-Chipkaart – for all transportation means. Many public transport services still sell individual tickets as well, but these are often more costly. If you travel regularly, it is often cheaper to buy a subscription for your OV-Chipkaart so you can get a discount.
A few of the major cities – Amsterdam, Rotterdam, The Hague, Eindhoven, and Utrecht – are also operated by the global taxi service Uber. Ubers are much cheaper than the regular taxi services and allow you to conveniently get from and to places outside of the public transportation network such as living neighbourhoods.
Food
When you budget your groceries, you should keep in mind that average prices in the Netherlands are a bit higher than in the rest of Europe. On average, students in the Netherlands spend around €180 per month in a supermarket. This does not really differ per location, because supermarket prices are the same across the country. Local markets, however, can be a major cost saver, especially if you like fresh produce and/or regional products.
When it comes to eating out, a decent meal in a diner café or restaurant usually ranges from €10 to €40, depending on the quality, type of food, location, and reputation. In this, it is completely up to yourself how much you are willing to spend. However, if you don't feel like cooking, but don't want to spend too much either, takeaway or meal delivery is usually a bit cheaper, ranging from about €7 to €20 per meal.
Alternatively, you can explore the Thuisgekookt platform, where you can get really cheap – from €3 to €7 – home-cooked meals or meal subscriptions from people in your neighbourhood or city. If you actually enjoy cooking yourself, you can also offer your meals on this platform and earn a little on the side by feeding locals around you.
Other costs
When you live in the Netherlands, you have to be insured for your healthcare. The costs for this insurance vary from company to company but generally range from €80 to €120 per month. Additional insurances such as travel or household effects insurances are not mandatory, but only cost a couple of euros per month.
You'll probably also be spending money on clothes and during your leisure time. It is pretty much up to yourself how much you want to spend on this, but do keep in mind that Dutch autumns and winters can be quite cold, and are certainly rainy. You may want to get appropriate clothing for this, especially if you plan to cycle around like a real Dutchy.