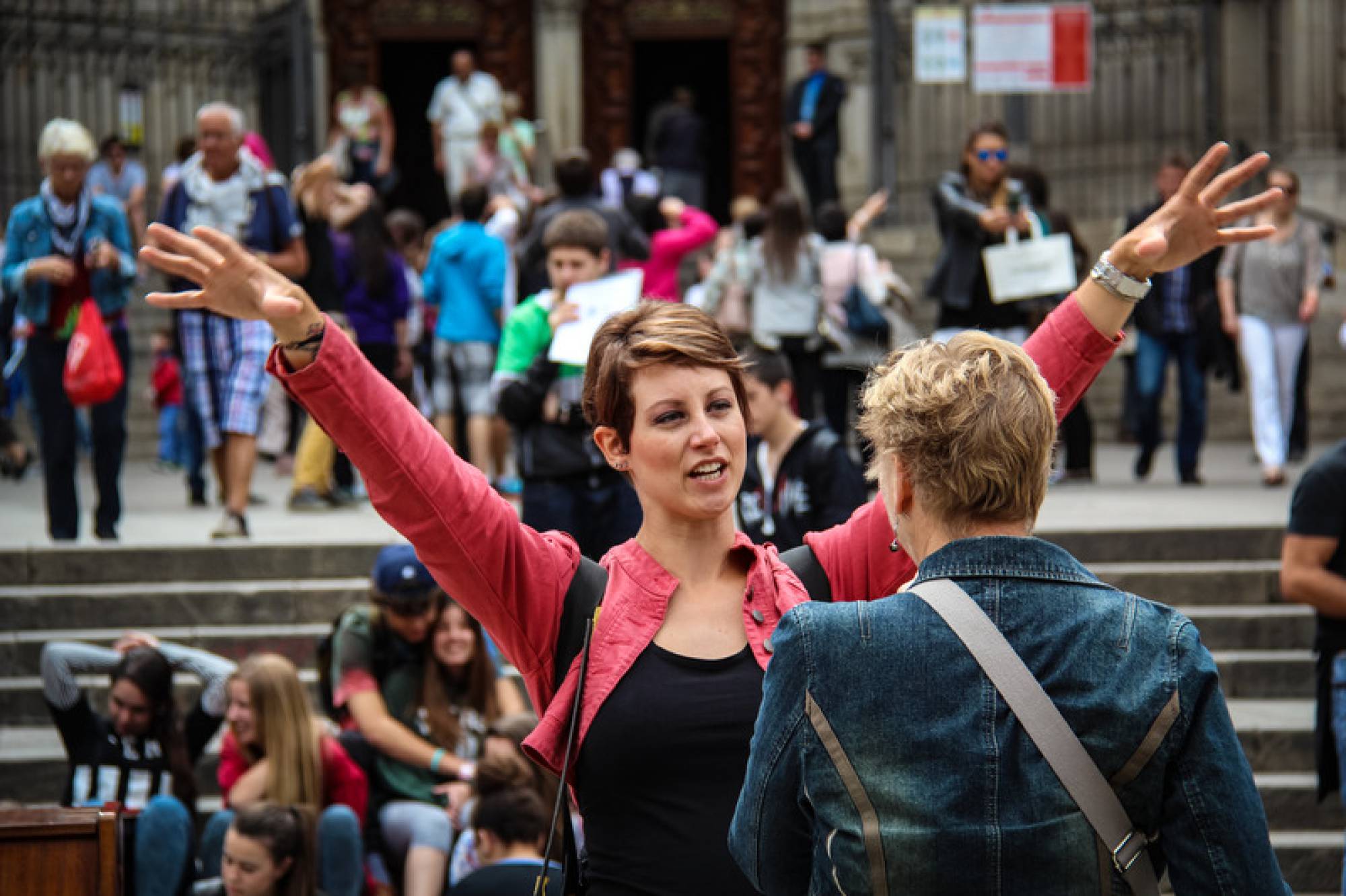 Both types of universities offer bachelor's degree courses, and both have master's programs and other academic courses, which makes it appear as if there is no difference between them. Yet, there are a few differences that you should consider before you make your university choice. To make this a bit easier for you, we have clarified the differences between HBO and WO here for you.
In general, HBO degree programs are more professional/practice-oriented, while WO degrees maintain a more academic orientation. Although bachelor's degrees from an academic university and a university of applied sciences are equal in value, some job vocations specifically list requirements for a WO degree or "WO thinking capacities" (denkniveau). In addition, keep in mind that an HBO Bachelor's degree does not automatically give you access to a WO Master's program. Usually, you will have to complete a premaster program in order to be admitted for a WO master's degree, though there are exceptions to this.
HBO vs. WO breakdown
Here is a structured overview to give you an idea of how the 2 types of universities approaches their education.
HBO
H = How, education focused on how things work in practice. As an HBO student, you will learn to apply (theoretical) knowledge to develop competences with which you can improve what already exists – a product, a company process, etc.
Beroeps (vocational): HBO degrees have a clear occupational outlook. Since you will practice by solving actual company cases throughout the program, your experience translates well to specific occupations. Moreover, during your internship and final thesis, you will already get professional working experience by analyzing and solving an actual issue that a company is dealing with.
Onderwijs (education): The primary focus of HBO universities is on providing education. In addition, they have a considerable focus on advisory work for companies and institutions.
WO
W = Why education focused on why things work in a certain way. As a WO student, you will learn to be analytical and critical to explore the various ways that your discipline can be approached. In this, you will get technical, theoretical or abstract assignments to learn to develop new knowledge and design that which does not exist yet. Hence, at WO it is your task to find a gap in the current research and to fill this with your own analysis.
Onderwijs (education): Academic universities are focused both on education and on research. For some universities, the research part is even the most significant part of their institution, with education only being secondary. WO teachers are usually involved in (their own) research, which is stipulated in their contractual obligations as well. As a result, your WO teachers will incorporate new knowledge and sometimes even scientific research in the process into their lectures.
University program structures
Then, in practice, there are a few structural differences as well:
At HBO, you will
Experience a relatively slower pace of teaching with more time spent per subject.
The Bachelor's degree is 240 ECTS, which you can complete in 4 years.
Do a lot of group work.
Have more checks on your homework. This will help you and your teacher to assess whether you are keeping up with the learning curve.
Have a compulsory internship.
At WO, you will
Experience a relatively faster pace of teaching during which you are expected to digest a greater amount of information more quickly.
The Bachelor's degree is only 180 ECTS, which you can complete in 3 years. However, in many programs, it is quite common that you take a semester or even a whole year longer to get your degree, especially if you want to do thorough research for your thesis.
Do a lot of independent studying and work.
Have fewer checks on your homework. It is your own responsibility to familiarize yourself with the material and research or ask questions regarding the things that you don't understand.
Have the option to do an internship. Alternatively, most programs offer study opportunities abroad or require you to take a minor.
Is one better than the other?
When you consider whether the University of applied sciences, HBO, or the Academic University, WO, is better for you, it really depends on what you want to get out of your university experience and what your perspective on your future is.
If you are focused on the regular job market, most employers value experience and hence HBO will probably be the best choice for you, because the program includes a lot of practical work and a mandatory internship. Programs such as Law, Medicine, and Psychology are exceptions here because these WO degrees include a lot of practice already.
If you want to develop your research and analytical skills or if you are simply looking for an intellectual challenge, then WO is the place for you. Moreover, WO is the place if you want to pursue an academic career, and is often preferred in diplomacy and the higher levels of government.