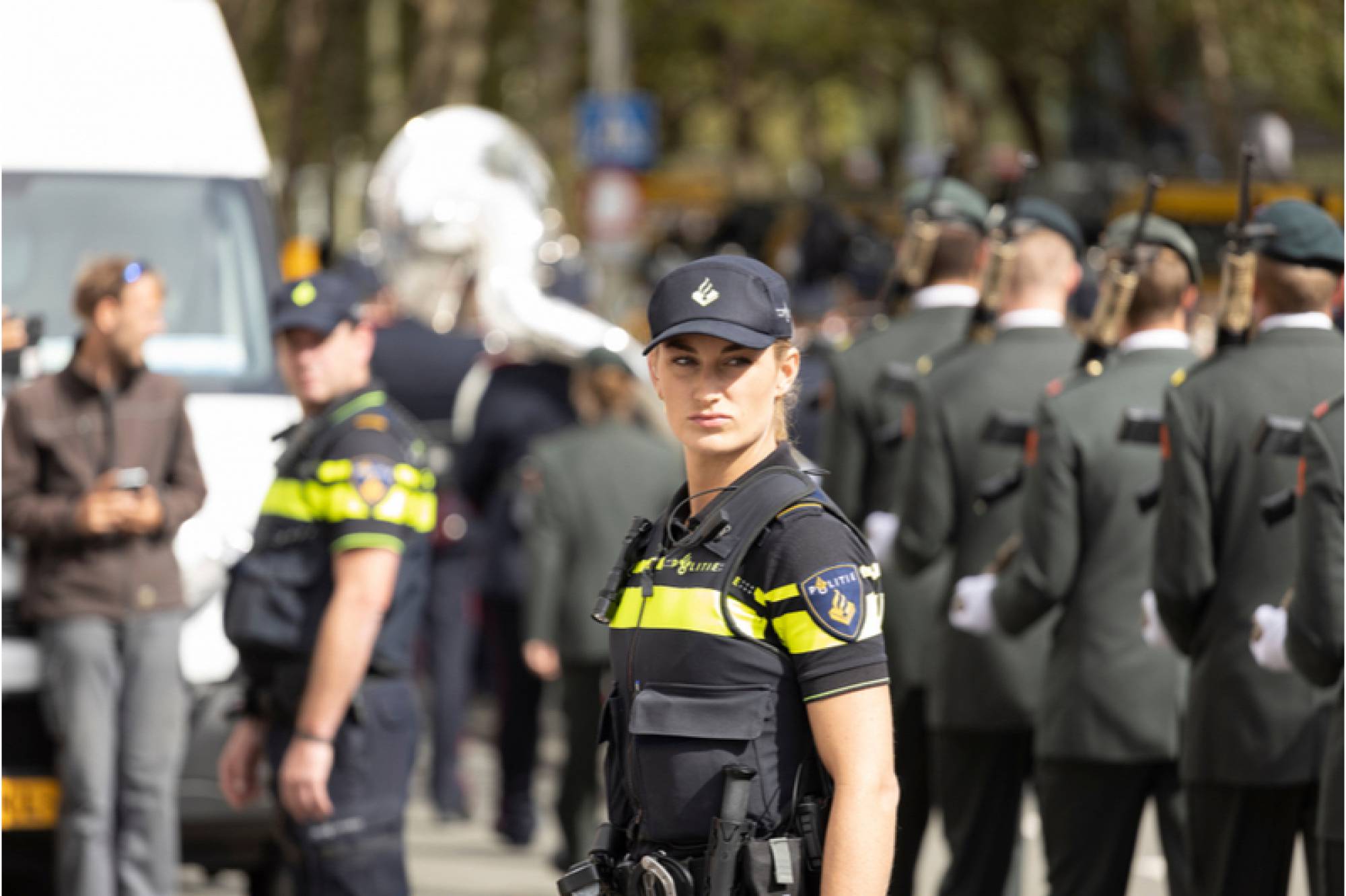 The police in the Netherlands have powers that ordinary citizens do not have. These vary from asking a persons identity documents, and also break specific traffic rules when in an emergency.  
  Police powers are conducted by strict rules, for example, a police officer may apply strengths independently when needed, for instance, executing an arrestation to maintain public order. More extreme power execution is only done with the authorisation of a general executor or the court. 
The Function of the Police According to Dutch Law
The Police have the duty, subordinated to the legal authority in compliance with the rule of law, to ensure that constitutional order is enforced to provide help to those in need. 
Preventing offences and Crimes 
Investigation of crimes and offences
Upholding the legal order 
Supplying assistance to civil authorities 
Being visibly present on the street. (prevents people from committing aggression and crimes)
Basic detective work. (investigating small crimes/thefts and burglaries)
Dealing with traffic issues (traffic surveillance, handling traffic accidents, advising citizens and municipalities)
Maintaining laws and regulations (often in cooperation with other specialised services), e.g. Checking if foreigners own the right documents (visa, residence permit, work permit) in collaboration with the emigration services. 
How and When to contact the Police in the Netherlands
Contact the Dutch Police by phone, in a police station, or using a contact form
Emergency:
For urgent police assistance call right away 112 
Text Phone for deaf or hard of hearing persons 0800-1944
Non-Emergency: 

Local Police unit 0900-8844 
Textphone for deaf or hard of hearing persons 0900-1844
Report Crime (Anonymously) 0800-7000 (free of charge)
The wanted hotline 0800-6070
Visit a Police Station:  

Fill in your location on search engines to find the nearest police station 

If you are abroad: 

Social Media: