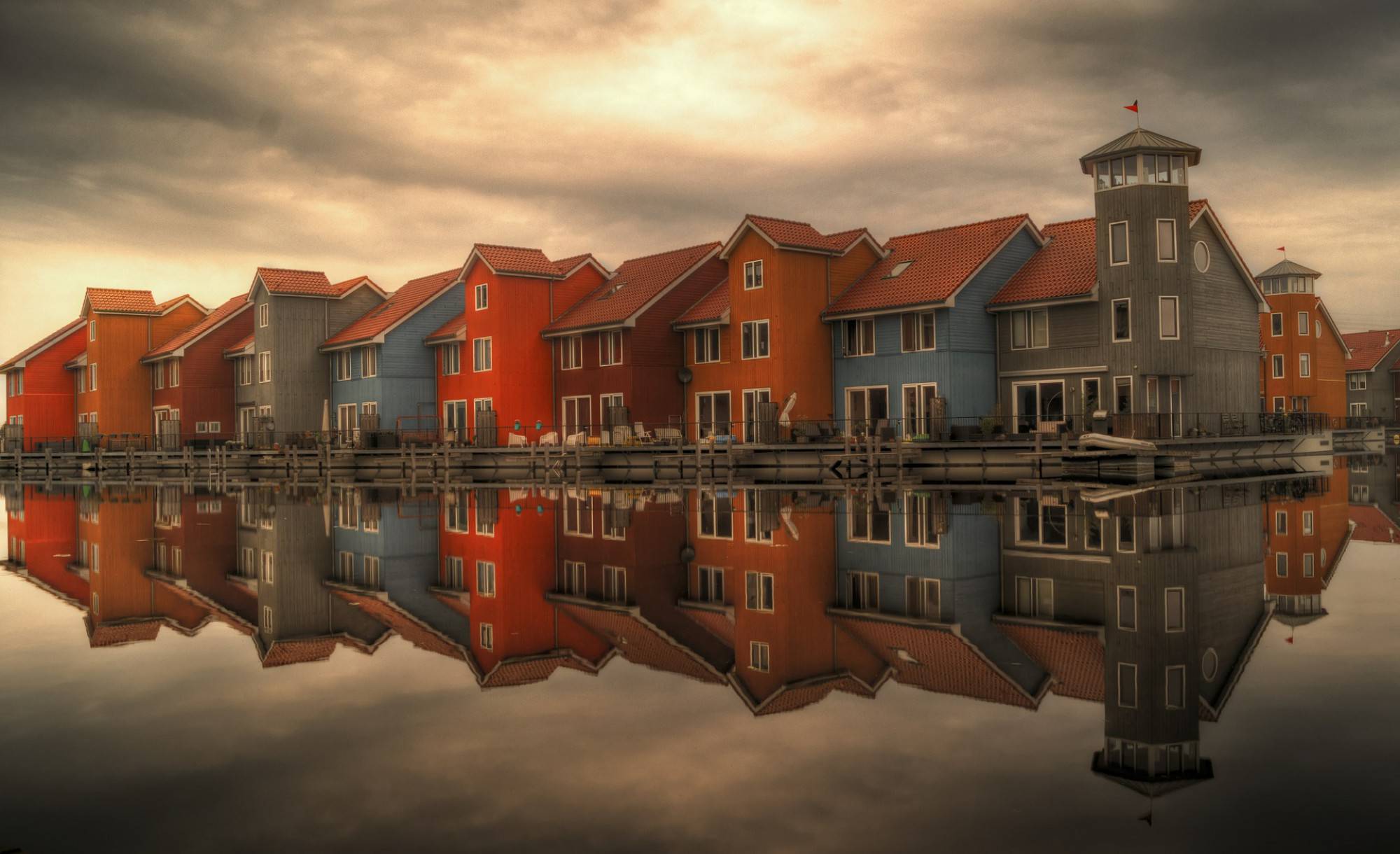 And the fact that the housing market is oversaturated is no big secret. When you arrive here you're sure to hear horror stories of students sleeping on park benches or international students having to travel home because they ran out of money before they could find a place to live.
Although it can be tricky, don't start panicking just yet. It is possible to find a cozy new home in the Netherlands that you will love. This step-by-step guide will show you how. And if you're still worried? Our ambassadors on the ground can help you with your house hunt before your arrival.
Start the search early
As soon as you find out that you have been accepted to a Dutch university, we advise you to get started with the house hunting. Planning ahead will give you so many more options and will hopefully prevent you from turning up without a place to stay.
Contact the university and spend time online scoping out the best places to live. Speak with people that live in your new town and ask them for advice.
Join a Facebook Group
Search for housing groups on Facebook that advertise accommodation in your particular town or city. There are also Facebook groups specifically targeted towards students (which can also be a great way to meet people early on).
Also, use online sites such as Kamernet and Studentenwoningweb which are both great places to find accommodation online. Just bear in mind that both sites require you to pay a subscription fee to register. If you're strapped for cash it might make more sense to stick to Facebook groups and visit estate agents.
By far the safest and best method would be to find a place via the university. Although this is extremely hard to get and may be more expensive than finding a private room.
Beware of scammers
Be careful when using online groups and websites as they are a hotbed for online scams. Do not send your money before seeing a place in person. If you can't see a place yourself then try and send someone else to have a look for you (and if you don't know anyone in the Netherlands, we can help you with that).
Just remember: If someone can't meet up with you - it's probably a scam.
On Facebook, pay attention to the advertisement and do not trust accounts that do not post photographs of the property. Be sure to click on the advertisers Facebook account and see what other groups they are a member of. If they are a member of many housing groups in different cities, this is a key sign that they could be a scammer.
Manage your expectations
While we're not going to tell you to settle for a place that you hate, it's important to know what to expect from your new Dutch home.
In general, Dutch houses are pretty small and get hot during summer. Student housing is famed for being low key shabby chic - just keep that in mind when you're on your housing hunt.
That said, make sure you don't put up with any conditions that are unliveable. Mice and mould are common and bug infestations aren't unheard of - report these to your landlord so that your home space is as comfortable as possible.
It might be unfurnished
It's also worth bearing in mind that if you opt to rent a place through a private landlord or rental agency it may not have any furniture.
Be sure to factor in the cost of furnishing a place if this is what you end up going for. Contact the previous tenant and see if they will sell their old furniture for a discounted price. Alternatively, use platforms like Facebook and Marktplaats to buy second-hand items.
If you are lucky enough to get accommodation through the university, this is less of a problem as it should be fully kitted out with all the basic furnishings you need.
Budget wisely
It's not just furniture that you may have to factor in the costs for. Be sure to consider additional costs such as utilities, municipality bills (for things like garbage and water) as well as costs like the internet.
Choose a house that is going to be an enjoyable place to live but is also friendly to your pocket. And if you're having trouble sorting out all those additional living costs, have a look here.
Follow the above tips and we know that you will find a house that you will be happy in. Finding accommodation is one of the biggest challenges of moving to the Netherlands. If you can do that - you can do anything. If you're really stuck, feel free to contact us with any questions.