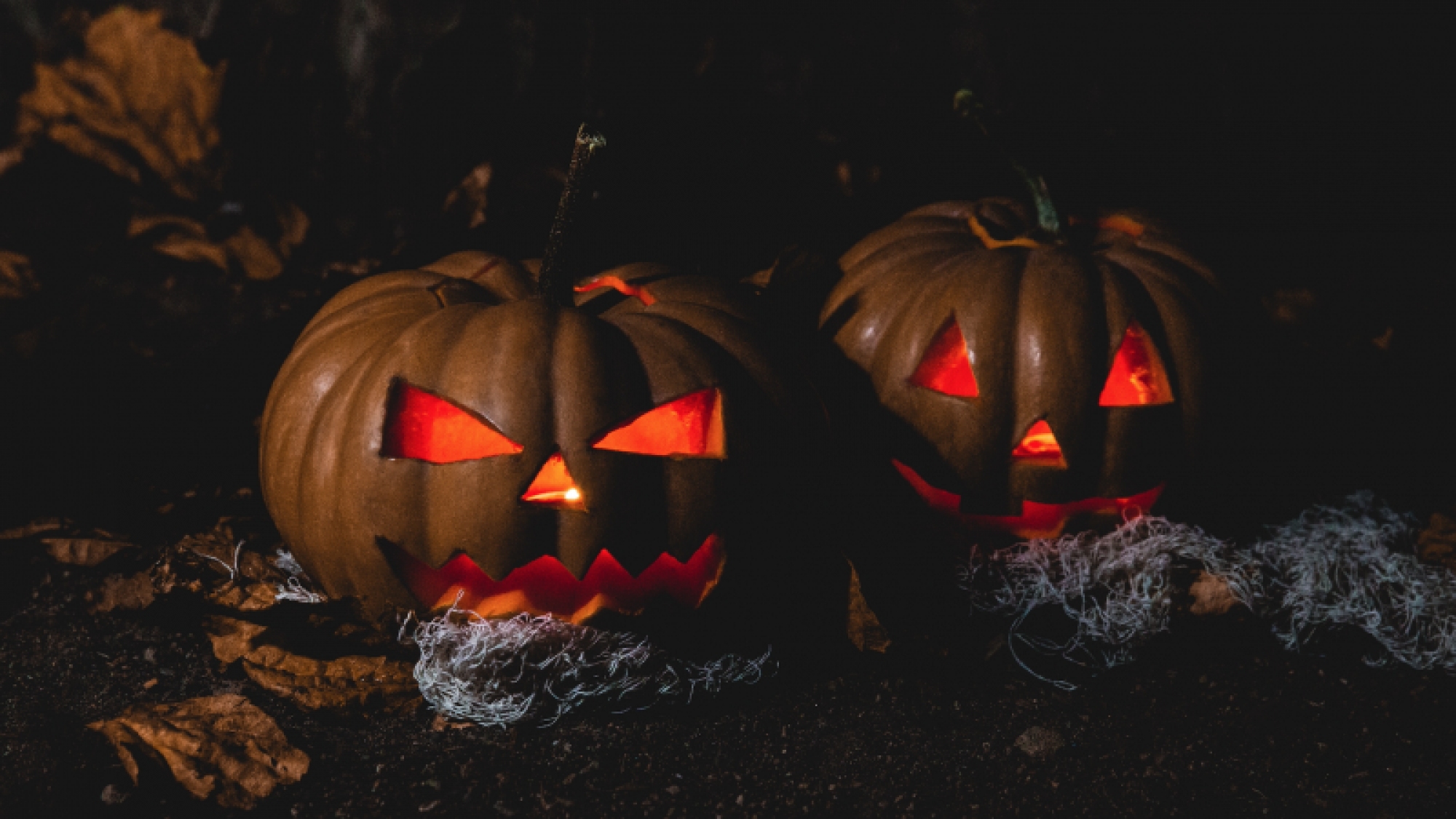 Traditionally, Dutch Halloween doesn't have much to do with ghosts and ghouls or celebrating the dead. Instead, the Lowlanders of the past traditionally celebrated the end of summer on November 11th. The day is called St Martins day and is a religious holiday in which traditional songs are sung and children go door to door asking for sweets (minus the evil tricks).
These days, the Celtic (and American) version of Halloween is much more popular. And if you go to the supermarket on the weekend before the end of October, you're likely to be stood behind someone dressed as a zombie at the checkout.
So if you'd like to get involved in the Halloween fun, follow the tips below:
Decorate your home
The easiest way to get involved in the Halloween festivities is to adjust your home for the spooky season. Many shops on the high street are selling creepy decorations at the moment, so stock up on some spider's webs and skeletons and get involved in the Halloween magic.
Carve some pumpkins
What better way to decorate your home AND have Halloween fun than to carve up some pumpkins and put a candle inside?
You may recognise pumpkin carving from your favourite American Halloween films, but the tradition actually began in Ireland. But there is a catch! Historically, there was no such thing as pumpkins in Ireland. So instead, a turnip was originally used as a creepy lantern.
If you fancy getting away from home for a Halloween-inspired holiday, you can even go to any Center Parcs camping spots in the Netherlands from October 14th until November 2nd and take part in a pumpkin carving workshop.
If you'd rather stay inside this Halloween, scroll through the amazing Jack O'lantern inspiration on Pinterest and design your own instead.
Go to a fair
If you're lucky, there may be a Halloween fair taking place in your city - and if you're not, it might be worth making the journey.
Probably, you've attended the Fantasy fest in the Hague which took place on the 26th to 27th October and was filled with costumes, an exhibition and a market.
Zuiderpark in Rotterdam is having its own festival, called Crazy, Sexy, Cool. Or you could head to the Halloween playground in Leiden - who said kids have to have all the fun?
Sit in a spooky cinema screening
If you really want to be freaked out this Halloween, check out the screenings at your local cinema. Many of the cinemas will put on special scary Halloween viewings.
Check sites such as Eventbrite or Facebook for other film events, like this one put on by the Ping Pong club in Utrecht - they are putting on horror movies in a creepy old train shed (a spooky setting for a spooky evening).
Or watch a film inside
The weather is getting colder (and it's creepier outside the house), so we don't blame you if you'd prefer to put your feet up inside and watch a horror film in the comfort of your own home.
Pick out a classic horror movie like the Exorcist or choose something newer (and probably much scarier) like The Prodigy or IT. Then make the most of all of the jumbo bags of sweets that are on offer in the supermarkets.
Hit the clubs or go to a party
If you feel like putting your dancing shoes on and taking your enthusiasm for Halloween to the next level, check out one of the spooky-inspired club nights that are taking place across the Netherlands.
Again, checking out Facebook events or heading to Eventbrite and typing in the name of your local city can be a great way to find out the details of exactly what is going on in your town or city. And if you want to spend Halloween making friends with an international crowd, try the Erasmus Student Network's Halloween event in Amsterdam. Or check out what the international student society is up to at your local university this year.
Or throw your own party
If you don't feel like spending lots of money in a sweaty club until five in the morning, why not throw a party at your own house? That way you can have fun with your closest friends - and be in bed in time to get up for a day of studying the next morning.
Gather your friends for drinks and play your favourite Halloween-inspired songs or simply put on a movie and grab some popcorn.
Follow the tips above and we're sure that your first Halloween in the Netherlands is bound to be a fun one!