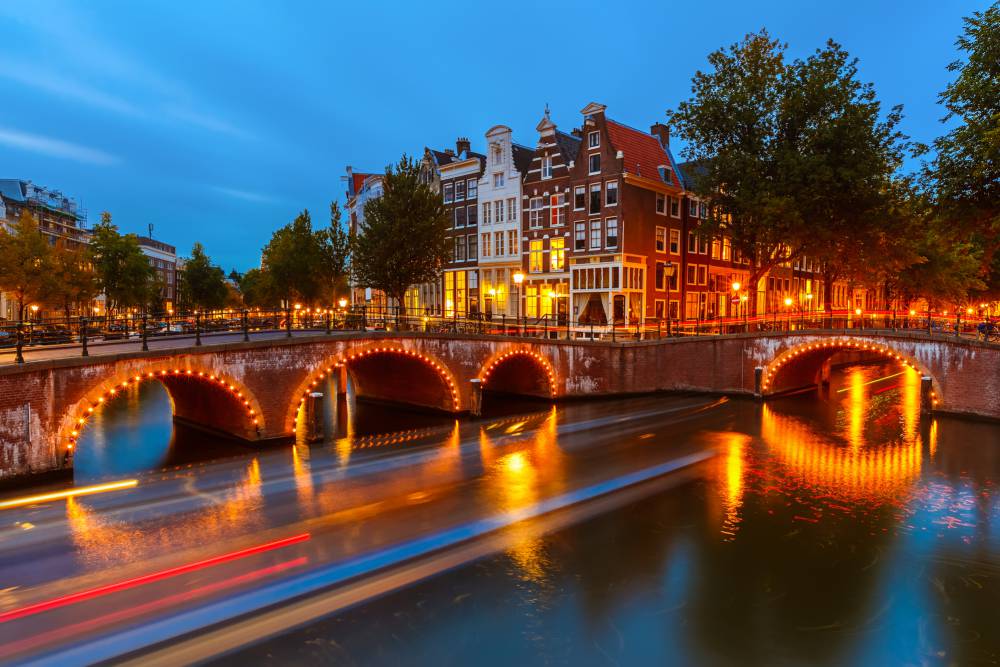 Becoming a student in this bicycle-loving and beer-filled country can be extremely rewarding. But before you make the decision to move here and join the other 122,000 international students living in the Netherlands, there are a few things you should know first.
Finding a home can be hard
Finding a place to live in the Netherlands can be a tricky task to navigate. The housing market is bursting to the brim and you may find yourself competing with a LOT of other students every time you apply to stay in a student home.
There are different types of accommodation here in the Netherlands and you can try and find a home via a private landlord and letting agencies or through the university.
But be wary! Waiting lists for university accommodation can be long and spaces can disappear quickly. Plus it's important to know your rights when working with an estate agent to find accommodation.
But don't let that put you off. Just be sure to start the house hunt as early as possible ahead of your big move.
Still sounding stressful? Click here for more information about finding a student home in the Netherlands.
It's time to upgrade your transport
And yes, by that we mean it's time to invest in a good old fashioned bicycle. The Dutch started building bike paths around their cities as far back as 1912, so it's no wonder that more than one hundred years later those two-wheeled transport machines are at the center of life in the Netherlands.
Make purchasing a bicycle a priority when you arrive in the Netherlands - it will make your life so much easier.
It's also important to invest in an OV chip card. This is basically a travel card which you can use all over the Netherlands. Just scan your card at the train station and go.
Without the OV chip card, transport to different cities can work out much more expensive. You can also try different OV subscriptions depending on your travel needs.
But don't worry, we can help you with that too.
The school year is probably longer than at home
In most countries, the academic year starts off in October and finishes in May. Here in the Netherlands, it's a bit different and you will start in September and finish in June.
You could be working even longer if you choose to do an internship, which can sometimes be extended into summer. So while your friends from home are already holidaying, be prepared to still be working hard.
But that two months difference is well worth it. The Dutch education system is up there with the best. You'll learn so much and witness a total transformation in your academic skill set. And anyway, who needs another holiday when your new life in the Netherlands is essentially a holiday in itself?
Be prepared to pay up
The quality of life in the Netherlands is among the highest in Europe, but that comes at a price.
Living costs here can be much more expensive than in Southern European countries. So when it comes to buying food, paying taxes and paying for rent and healthcare, be prepared to pay up.
However, there are many government schemes such as rental allowance and healthcare allowance in place to help make sure that you can survive your student years. So make sure you're clued up on these before your arrival.