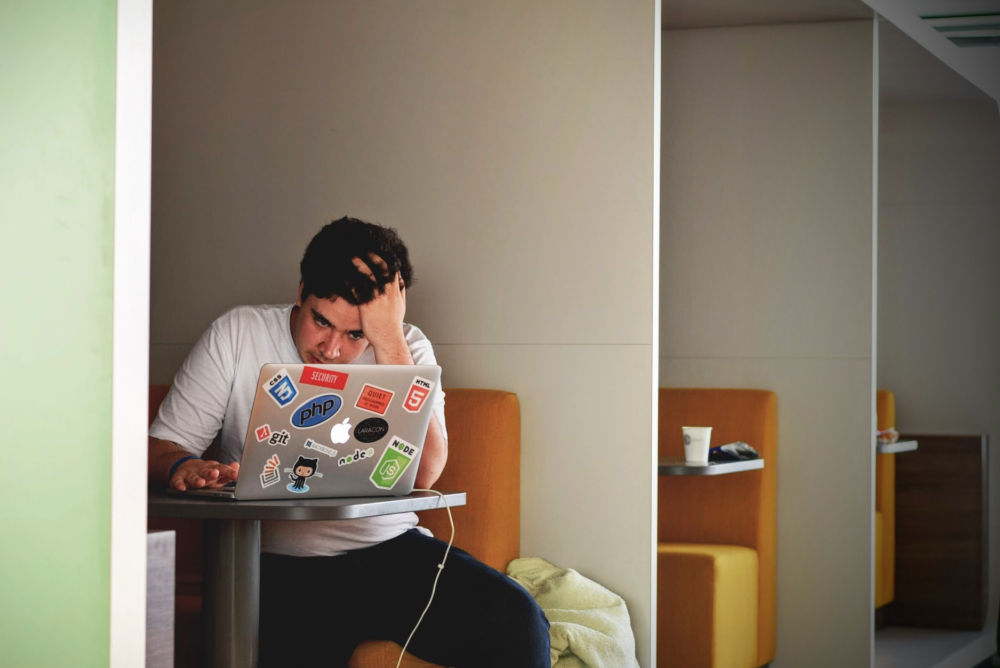 Why bother finding a part-time job?
Not only will working in a job alongside your studies teach you good time management and help you develop a strong work ethic but there are a few extra incentives too.
Companies that offer job vacancies for students provide young people with real-world experience that they can put on their CV. Even if you end up working in a bar or cafe you will develop crucial skills that are transferable in the professional workplace.
Not to mention the fact that you'll be getting paid for your labour. Who doesn't like an extra few figures in their bank account each month when those pricey Belgian beers are calling your name?
There's also the fact that as an international student you may have to work 14 hours a week to be entitled to receive a student loan from the government. In this case, finding a job is pretty important as otherwise you could be left struggling for cash.
How to find job vacancies for students
Okay, so now we've convinced you that you need one. It's time to figure out how it's done. Follow the steps below to ensure that you bag a job in the Netherlands.
#1 Check you have a permit to work
If you're from the EU or EEA (except Croatia), Switzerland or Japan you can find a job pretty easily as a student without having to apply for a work permit. If you're from another country it might be a little bit trickier.
On some student work permits, you are only able to work for 10 hours a week during term time, but you do have the option to increase that amount during the summer months.
Check up on the necessary permits to work as a student from your particular country. If you're struggling with this, have a look at this page or contact us so we can help you figure this out.
#2 Choose the right job for you
We're all a little different. And while it might be your idea of hell to stay up until 5 am in the morning working behind a bar, your new housemate might consider that to be a dream of a job.
Choose what area you would like to work in. But be realistic about it at this point. You might be lucky enough to find something that relates to your career aspirations but as a full-time student, the chances are that a part-time customer-service facing role is the more likely option.
This can often be a relieving break from your books and give you the opportunity to socialise and interact with new people.
#3 Go job hunting
Many of the job vacancies for students that are available are often not advertised online or in shop windows. Make it your mission to go out to all of the local shops, cafes, bars and restaurants and hand in your CV.
Ask to speak with managers and show staff your face. Make your application personal by meeting people in real life. Who knows, if they don't have a job for you right now, they could be hiring in future. If your CV is sat in the draw and they remember you as a friendly face, you'll be the first number they call.
In the big cities, it's often not necessary to speak Dutch to get a customer-service facing job. However, in smaller places, you might find some difficulties. Don't give up though! These kinds of workplaces may take you on in a role that doesn't require as much Dutch and train you up until your language skills have improved.
#4 Check the career service for job vacancies for students
All universities in the Netherlands have career services which help students find jobs alongside their studies.
Check out the university website or go into the career service desk for a chat. If you're lucky you could even find a job at the university. You could work in the library, operate phone interviews or even work on reception or as a tutor.
#5 Let Student-Helpr help
We understand that searching for job vacancies for students in the Netherlands can be tough. Advertisements for vacancies are often in Dutch, you may want job interviews lined up prior to your arrival or perhaps you just feel nervous walking into businesses in a new country and asking for work.
That's why we've developed our services to help you with the process. So, if you're struggling to **find ** a ** part-time job** or just want some more advice on salaries, working hours, permits and the way things work in the Netherlands,reach out to us so we can tell you everything regarding your personal situation.