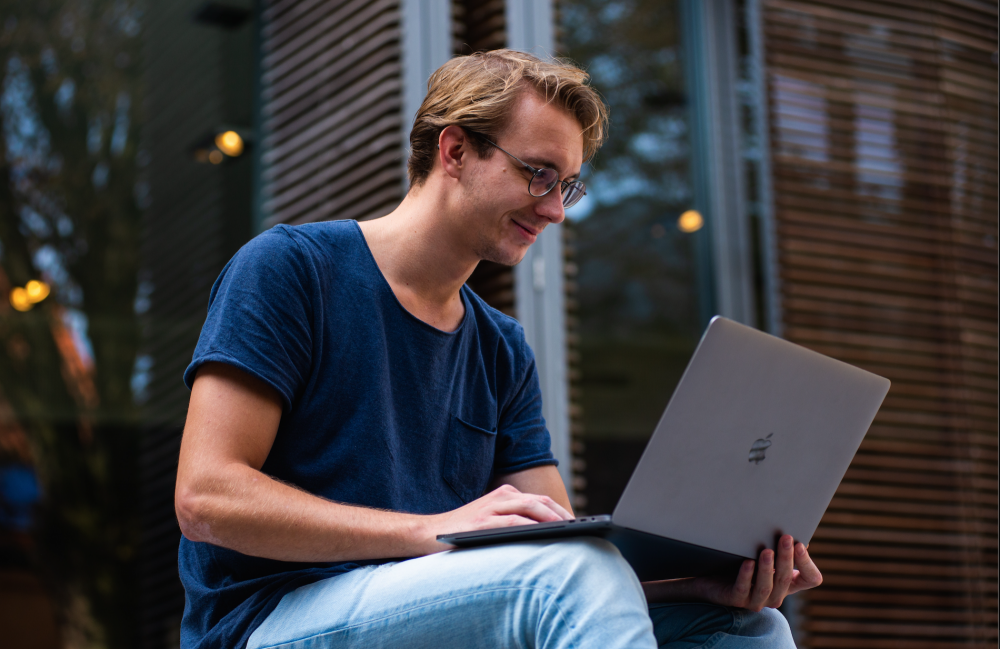 Student-Helpr knows the difficulty that goes along with funding a study abroad programme. That's why we've put together a step-by-step guide to inform you of the best ways to save money as a college student in the Netherlands - you're welcome!
#1 DUO Student Loans
This might at first seem more like a way to fund your lifestyle here in the Netherlands as opposed to a way to save money. But taking out an official student loan from the government is a much better option than borrowing it from an alternative outlet.
This option is only available to foreign students that are under the age of 30 and come from countries within the EU or EEA. The maximum amount you can receive per month is 862 euros as well as a tuition fee loan of 162 euros to cover your tuition expenses.
A supplementary grant is also available for students that come from low-income families. If you are eligible for this, you may receive up to 380 euros worth of money a month that you don't ever have to pay back.
The rest of your fees will have to be paid back once you graduate. But you don't have to begin the repayments until two years after your studies have ended. On top of this, new government rules state that the first year of a student's university tuition will be cut in half. This means students will only have to pay 1,030 euros for their first year of university education in the Netherlands. International students from Norway, Switzerland, Suriname, Iceland, Lichtenstein or an EU country are able to access this discount.
#2 Free travel
If you are receiving a student loan from DUO you may also be entitled to a free travel card. With this card, you can get anywhere within the country without paying anything. Unfortunately, access to this is limited for international students as you must be taking out the government student loan.
#3 Allowances
One of the best ways to save money as a college student in the Netherlands is to take advantage of the Dutch government's allowances system. The two main allowances are zorgtoeslag and huurtoeslag - let us explain:
What is huurtoeslag
What is zorgtoeslag
Healthcare allowance
Healthcare in the Netherlands is privatised but the government pays a monthly bursary to supplement the cost for students to make sure you can always pay for your monthly healthcare bill. This allowance is known as the zorgtoeslag and you could receive up to 1188 euros a year that does not need to be paid back.
To be applicable for healthcare allowance you must be able to prove that you earn below a certain amount, have a valid residence permit or are an EU national.
The websites and application forms are all in Dutch and can be tricky to navigate.** If you're confused by the process and need help to apply, join our community and we can explain everything for you.**
Housing allowance
The Dutch government also provides a monthly housing allowance for anyone studying or working on a low income. This is referred to as huurtoeslag and is available to international students.
The requirements to be eligible for this allowance rest on your income, age, savings and the basic rent price that you are paying. Students that are able to receive this money could get up to 1500 euros a year to supplement the cost of their rent - they don't have to pay this back.
#4 Scholarships
Another one of the best ways to save money as a college student in the Netherlands is to find and apply for a scholarship.
Check to see if there are scholarships offered at the specific university that you are interested in attending. Spend a long time researching your best options and be sure to begin your research with plenty of time to spare. That way you're more likely to find something in time.
Check Study in Holland to find lists of the types of scholarships that might be available to you. There are options for international students from countries all over the world.
Failing the above, your best options might be budgeting for your new lifestyle or trying to find a part-time job.
Setting up your new life and finding the best ways to save money as a college student in the Netherlands can be tricky. But we're here to help. **Get in touch with your queries and we can give you a more detailed step-by-step plan for saving money as a student in a Dutch city. **