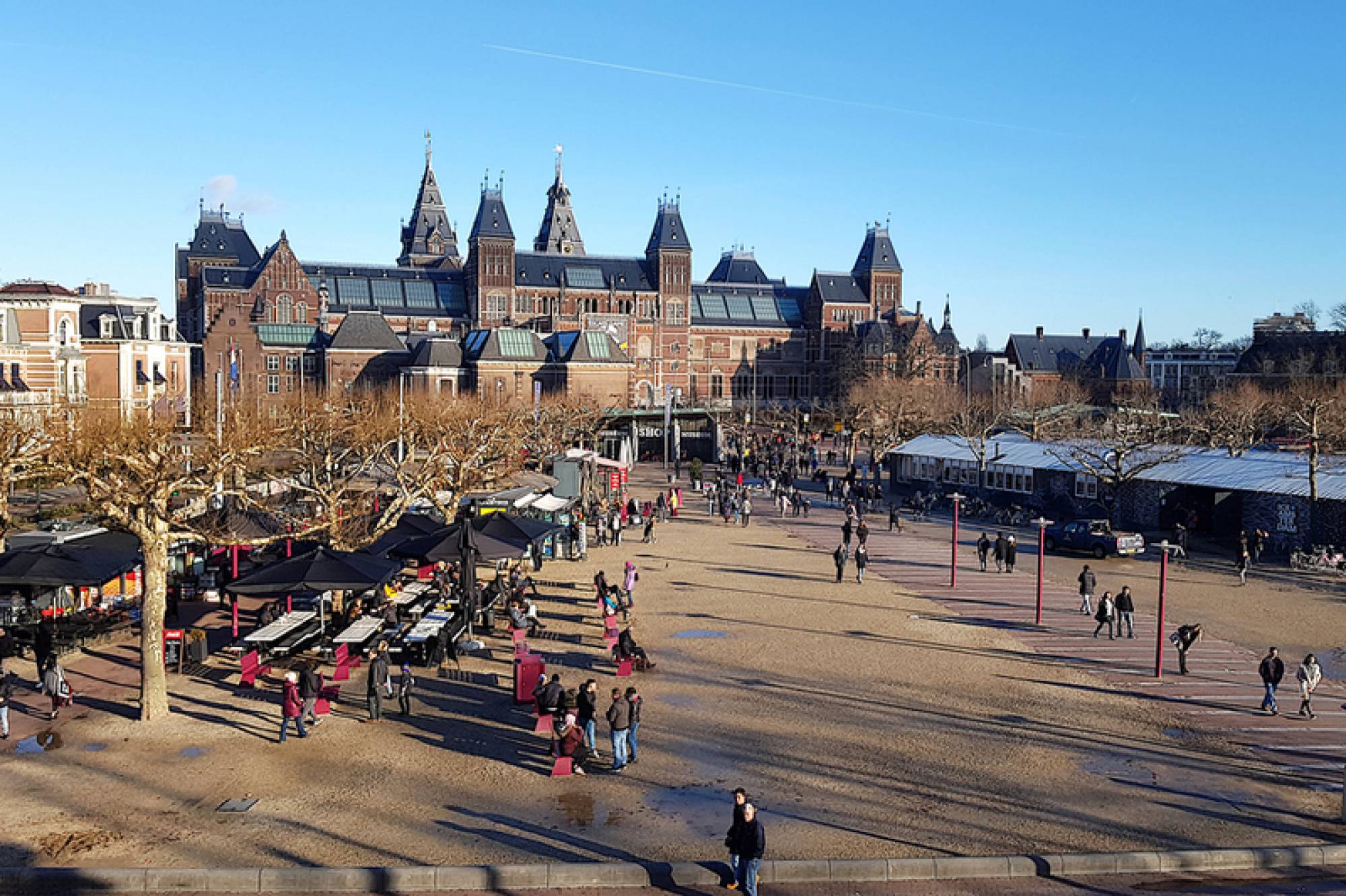 New year cleaning sesh
New year, new me? That's a hard goal to realize really when you are still in the same environment, with all the same stuff around you. So, take a good look around you, delve into your closets, spit through your clothes, and check the due dates on your storage of food and cosmetics.
There's always more around you than there needs to be, and part of your subconscious is aware of that. That's why cleaning and organizing the space around you don't just make the place look tidy, it'll also tidy your head and hence make you calmer on the inside.
Become your own iceman!
Speaking of calming down, breathing exercises such as those that are part of yoga and meditation work miracles too. Though most of us know the benefits of these practices, we never seem to really find the time for it.
However, with so many things closed down and social interaction restricted, you're basically living in a semi-retreat already. In other words, the perfect moment to get into a new practice.
With the weather cold, this is the perfect moment to try out the (active) meditation practice developed by Wim Hoff, the iconic Dutch Iceman. The Wim Hoff Method combines breathing, cold exposure, meditation, and exercise to help you become "healthier, happier, and stronger."
Movie night
Now this dark and stormy weather classic doesn't mean that you have to zone out and lay in a vegetative state on the couch. Netflix, for example, has recently launched the Headspace Guide to Meditation so you can learn about and practice meditation from the comforts of your own home.
If you've grown tired of the Netflix production format, give the less known online streaming platform Cinetree a shot. Cinetree focusses on quality over quantity with inspiring, moving, and activating films and documentaries that will stay with you far longer than any movie lasts.
Stargazing
What's the advantage of having a short window of light in our wintertime days? Indeed, having long nights! And if darkness sets around us from 5 pm onward already, it means that you have a lot of time to look up to the stars in the night sky.
Gazing up to the stars in the sky has an interesting effect on us. It puts our personal significance – and the entirety of humanity and earth – into perspective. This relativizing effect may even help put our current crisis into perspective, for on a universe scale this last year (however impactful) doesn't even pop up as a blip yet.
If the stars fail to put things into perspective for you, have a look at this classic from 1977, Powers of Ten, and have another look into the vast space above you.
Cook an unfamiliar traditional meal
Have a look at the world map and choose a country that you're unfamiliar with on a culinary level. Then, Google the traditional meals of that country and pick one that looks tasty. Alternatively, if you're an international student in the Netherlands, you could, of course, make your own Erwtensoep – the classic Dutch pea soup – if you haven't done so already.
#Pro-tip: if you know a person from the country that you picked from the world map (or a Dutchy in the latter example), ask him or her for their family recipe. This won't just get you a real traditional family perfected meal, it will make your friend feel special too ☺.
Do-it-yourself
If cooking isn't your thing, a chemical endeavour like brewing your own beer or baking your own bread from scratch may be more up your alley. Alternatively, consider growing your own mushrooms from used coffee ground, making your own sauerkraut (perfect for hearty winter meals), or sprouting seeds such as Alfalfa, Broccoli, and cress.
These are all things you can easily do in your own house – even if it's a student room – and eventually eating or sharing them will be more rewarding than anything that you'll ever get from the supermarket or a restaurant.
Playing cards
This is something many of us have grown up with and probably still do on holidays – perfect for a lockdown pastime.
A fun traditional Dutch card game is Pesten (literally "Bullying"), which is shedding game similar to Crazy Eights and Mau-Mau. The name Pesten comes from the fact that there are many cards designated to blocking one another from shedding all cards first, which is kind of like in-game bullying.
Now while playing any (card)game will reveal much of a person's character already, you can always turn it up a notch by playing for something valuable like who does the dishes or laundry. Want to spice things up a little more? Consider a good old game of Strip Poker – this way you'll quickly get to know your roommates in a way you never did before...
Car puzzle expedition
Although this last one is specific to the province of Groningen, it's designed as the perfect corona-proof activity. During an autopuzzeltocht (car puzzle expedition), you'll get a roadmap to navigate, all kinds of info and trivia about your route and surroundings, prized questions, puzzles, and bingo all to be enjoyed from the safe comforts of a car.
Currently, there are 2 routes available:
Route Hogeland, which will take you along 75 kilometers of mystical meadow landscape with beautiful villages and old stories about churches, monasteries, and rich farming families.

Route Zuidelijk Westerkwartier, which consists of 65 kilometers of long watercourses, wooded areas, beautiful villages, and old churches and country estates
With this, you can get locally produced lunch boxes and snacks on the go, and even complete 2-course meals or fresh boxes for 3-course meals so you're all set for dinner by the time that you arrive back home.
We'd love to hear from you! Do you have another creative activity to get through these locked down winter times? Reach out to us, and we'll add it to the list.