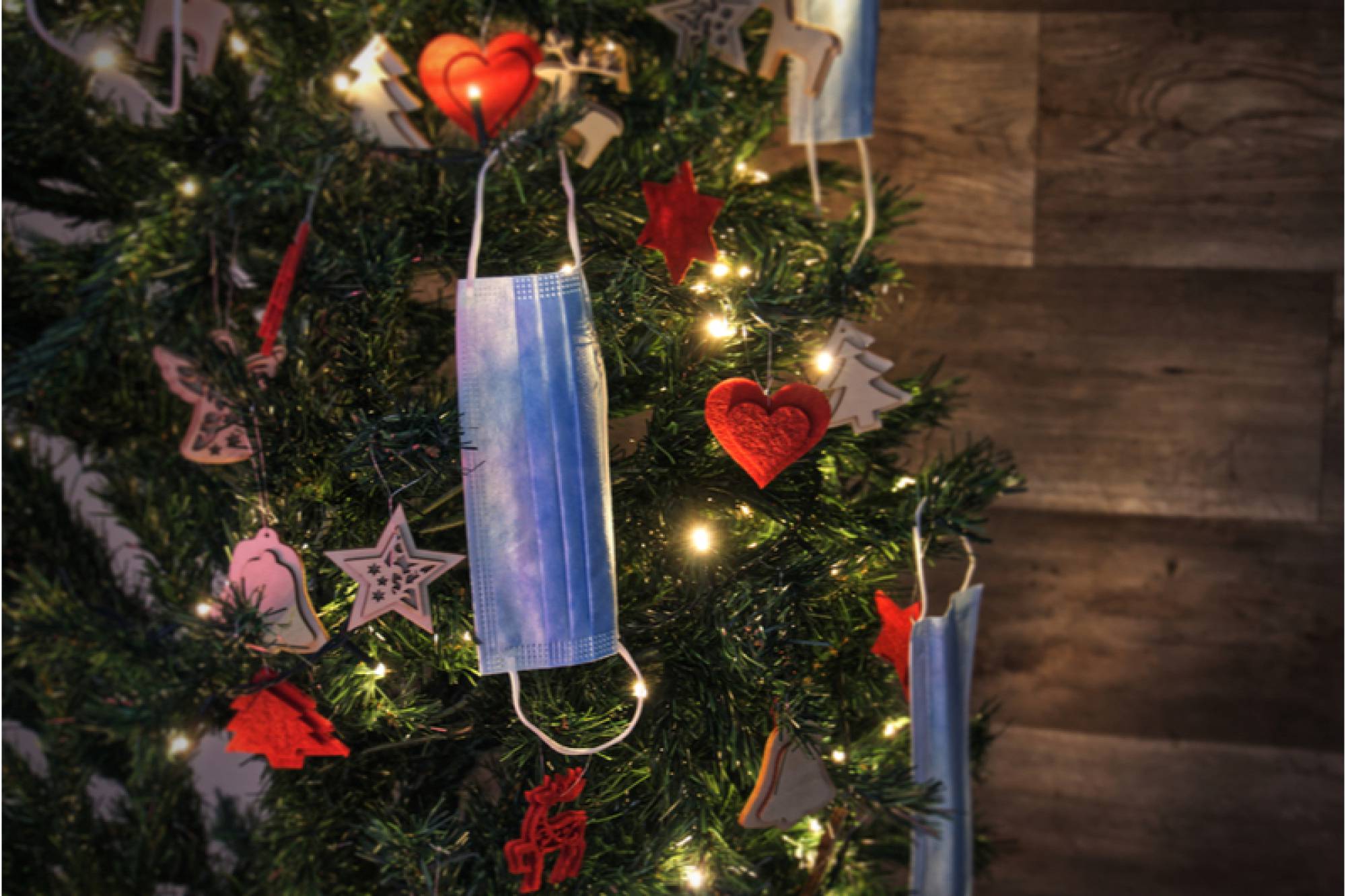 How to celebrate Christmas within the lockdown limits
The basic rule is now that every household is allowed to only receive 2 visitors per day. For Christmas, this number is increased to 3. Although this still doesn't sound like a celebratory number, kids up until the age of 12 don't count for this number. Also, it doesn't matter how many people live in the household that the 3 people will visit.
So, if you want to go about this creatively, the trick is to celebrate Christmas at the largest household. Then 3 people + all the children up until 12 years old in the family/friends circle can come over, which results in the largest possible Christmas gathering allowed. Keep in mind that the house needs to be big and well ventilated enough to accommodate the number of people present.
Also, as we explained in our previous blog, the 2,25 Christmas days in the Netherlands enable you to have 3 different days that you can celebrate with different people each time. So, if you plan your Christmas logistics smartly, you'll be able to see most of your dear family and friends for Christmas.
How to include the people not present
By now, we're all well-versed in digital celebrations, even the grandma's and grandpa's in the family. Since they are naturally in the higher risk category, it's probably smartest to either keep the gathering with grandparents small or to have them join the bigger gathering digitally. In the latter case, you can reserve one spot in the middle of the table for a laptop or tablet to have the grandparents present for everyone to talk with.
Of course, the same goes for family or friends abroad or any other people that you'd like to have present during your Christmas celebration.
Alternative ways to celebrate Christmas
If you don't have a spacious house to celebrate Christmas, you can always take your celebration outside. This way you can even safely see your grandparents and any other people in the higher risk category. Just make sure that there are enough warmth and light, and to have a cover in case it'll be raining.
So, set up a party tent and light a fire or get a terrace heater. Then, for food and drinks, you can serve straight from the grill, set up your gourmetstel, or keep your pre-prepped meals on heaters and serve them buffet style. Oh, and don't forget to keep warming drinks such as Glühwein and chai tea available at all times!
Alternatively, you can rent a spacious accommodation for the occasion. Or, instead of 1 big place, you can rent a couple of houses next to each other in a vacation park. This way, you can be close to all of your family or friends, and create a real Christmas holiday feeling together. As a nice bonus, you can do plenty of corona-proof activities in the surrounding nature together.
Legitimized escape
All this is of course if you want to celebrate Christmas with family or friends. Christmas can be a hassle, and having to visit your family or in-laws is not everyone's definition of a fun celebration. So, if you were ever looking for a way to get out of Christmas obligations, the corona has your back this year!
Just put on your chill outfit or go all out in your most beautiful dress or suit – it's all up to you! This year, you can celebrate Christmas as a time completely free of any obligations. The perfect moment to relax and do nothing, or to actually do that thing that you wanted to do the entire year already – it'll be an innovative Christmas regardless of what you do.
#Ps. Make sure to stock up on groceries in time. Dutch supermarkets tend to run out days before Christmas already, and we expect that this year people will try to shop even more in advance than usual!