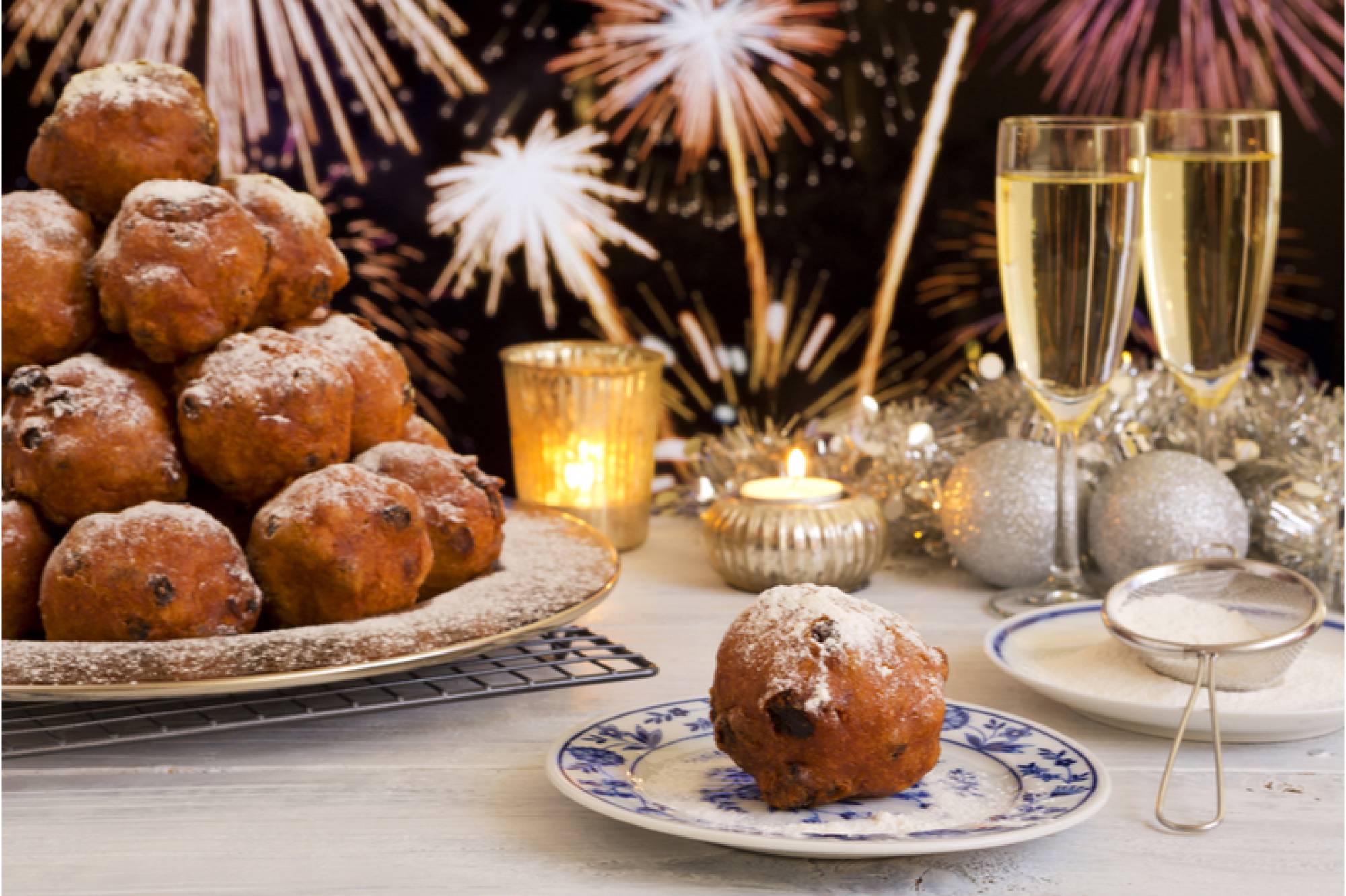 Category F1 fireworks
Fop- en schertsvuurwerk (roughly translated "joke and banter fireworks") is category F1 fireworks that is allowed to be sold throughout the entire year. Among these are sterretjes (sparklers), trektouwtjes (pull string fireworks), knalerwten (bang snaps), and various type of torches and fountains. Although these are definitely not as spectacular as the usual category F2 fireworks, it's a small consolation that we can still have our characteristic sparklers to light up the advent of the New Year.
Wish balloons
The wish balloons tradition, originally from (South) East Asia, has become a staple of the Dutch New Year's celebration too. Wensballonnen (wish balloons) are not banned on a national level, which means that municipalities can choose for themselves whether they allow them or not.
The Dutch Fire Service asks everyone to be mindful when they're lighting a wish balloon and carefully follow the safety regulations to prevent accidents.
Milk Can Shooting
Carbidschieten is a Dutch and Belgian tradition. For this, calcium carbide is combined with water inside a milk can, which is then shut off by using a lid or half-leak ball to build up pressure inside. After waiting a minute or so, a torch is pressed to a tiny hole in the back of the can to ignite the mixture, which causes an extremely loud explosion that shoots the lid or ball away.
Since calcium carbide is not classified as fireworks, every municipality decides individually whether carbidschieten is allowed. If municipalities do allow it, they also specify under what conditions you can do this. As a rule, carbidschieten is never allowed inside a city or village center, but since the explosions are so loud, don't be surprised to still hear the explosions coming from the outskirts in the inner cities.
(Virtual) Light shows
Instead of firework shows, various municipalities organize physical or virtual light shows that can be enjoyed by everyone in the area. These light shows start about 10-15 minutes before the New Year, and include an official countdown timer for 00:00, 2021.
Dutch style New Year's Celebration
If you're looking for alternative ways to celebrate a corona-proof New Year's, we recommend our previous blog on Christmas celebrations for inspiration. Besides that, making your own oliebollen (deep-fried doughnut balls, more or less) and appelbeignets (apple fritters) is also a popular Dutch tradition for New Year's. These are also the perfect gift to bring to your New Year's party, or to offer your roommates, friends, and neighbors too!
If you want to wish someone a happy new year in Dutch, you can say the literal translation "gelukkig nieuwjaar" but also "de beste wensen" (the best wishes) is a common expression. Dutchies will keep telling you this long after New Year's – when you meet again at work, sports, or wherever – which is commonly "acceptable" until the 15th of January, 2021.
So, if this is your first time in the Netherlands during New Year's, you'll miss out on this country turning into a temporary warzone. If this is not your thing anyway, then this is your (and all the veterans' and animals') lucky New Year's. If you do like a little sparkle and bang, then have a look at the F1 category fireworks, wish balloons, and the options for carbidschieten in your area.