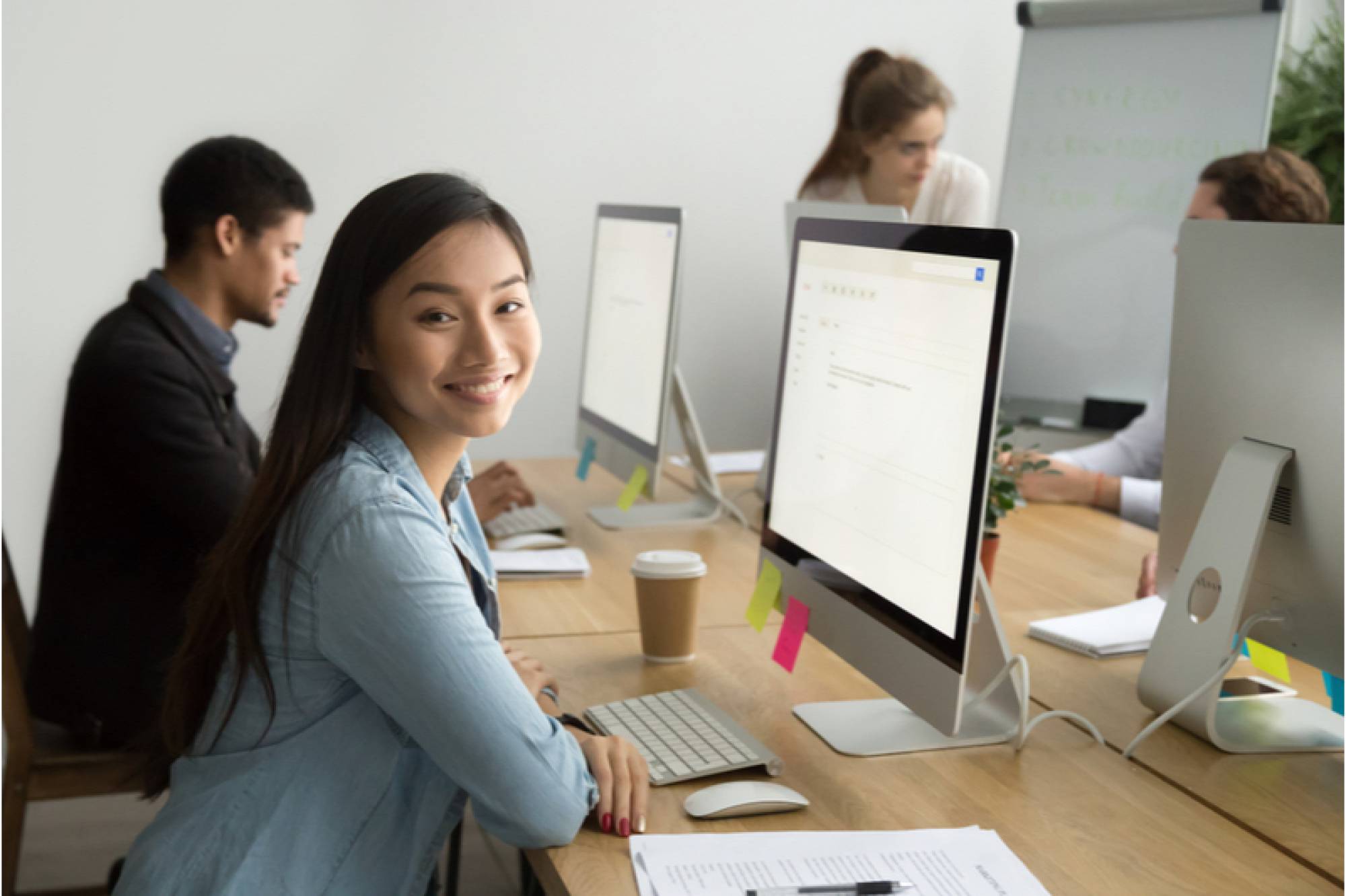 Generally, Dutch internships are full-time positions for about 3 months up to a whole year, depending on whether it's part of your studies, a research project, or after your graduation. All the while you'll be in a great environment to build and expand your network in. There are no set rules for internship compensations, but €300 - €500 per month is quite common, depending on the organization that you'll be working at. If you want an idea of the working culture in the Netherlands, check out this page.
Finding an internship
So, you probably already knew that doing an internship is definitely a good move, but how do you get one? In order to find one that suits your studies, the easiest is to ask a teacher, mentor, or the university department dedicated to internships (every university has one). Alternatively, you can browse the Find your job section on our website or browse through LinkedIn, online job platforms, and Facebook groups.
Our very own Cristian, for example, found his internship at the Moldovan Ministry of Foreign Affairs at this Facebook group, which also has a Dutch equivalent for EU internships here in the Netherlands. His position was posted about 4 months in advance, and after applying online with his CV and motivational letter, he got a Skype interview roughly 6 weeks later, after which he got the position.
Applying for an internship here in the Netherlands goes more or less the same, albeit that you may have to come to a physical interview. If you're an international student, you may need additional official documents, depending on where you're from. Did you graduate less than 3 years ago? Then you may be eligible for an Orientation Year (Zoekjaar) permit, which will give you a full year to find and complete your internship in the Netherlands.
Internship as part of your study program in the Netherlands
If your internship is part of your study curriculum here in the Netherlands, then your Student visa is enough, but you will have to sign an internship agreement with your employer and your university. Keep in mind that if your visa or residence permit (extension) is still in process, you'll have to wait until you this is completed before you can start on your internship.
Then, if your internship only compensates your expenses such as travel costs there won't be any taxes involved. However, any other payments for your internship are subject to tax and social security contributions (your employer has to pay these) and may oblige you to get Dutch public health insurance. If you're not certain whether you have to get insured, it is best to request this free check from the SVB (Sociale Verzekeringsbank) or contact us for an assessment of your personal situation.
#Pro-tip, you may be eligible for healthcare allowance (zorgtoeslag) if you're obliged to get insurance.
Internship in the Netherlands as part of your study from abroad
Are you not an EU or Swiss citizen, or part of the EU Action Program and will you stay no more than 90 days on Dutch soil? Then you need your employer to request a TWV permit (Tewerkstellingsvergunning) for you. This is largely just a formality, but keep in mind that it can take up to 5 weeks for the permit to process. Furthermore, if you're not from the EU, you should check if you have to apply for a Short Stay Visa if you don't stay longer than 90 days or a Single Permit (GVVA) if you will be here for long.
Although it is not mandatory, it is common that you will earn money for your internship in the Netherlands. If you're here for max 6 months and spend at least half of your time on your internship, then you can earn tax-free. Conversely, if you're here for longer than 6 months, your employer will have to pay taxes and social security contributions (which you'll be covered by then as well) out of your salary, and you will need Dutch Public healthcare insurance.
Dutch internship benefits
Thus, do you want to learn how an actual workplace operates and how you establish your role in it? All while you can get real-world feedback from your professional colleagues, which is always different from what your teacher(s) bring to the classroom? An internship will do just that for you. In addition, you will learn a lot about yourself, which, in effect, builds your confidence and professionalism, two elements that are intricately connected to one another.
Finally, if you're an employer, we'd love it if you post your job vacancies or internship position(s) on our platform. You'd be doing our student community a great service, while you can benefit from exposing your brand to (international) students and young professionals in the Netherlands.