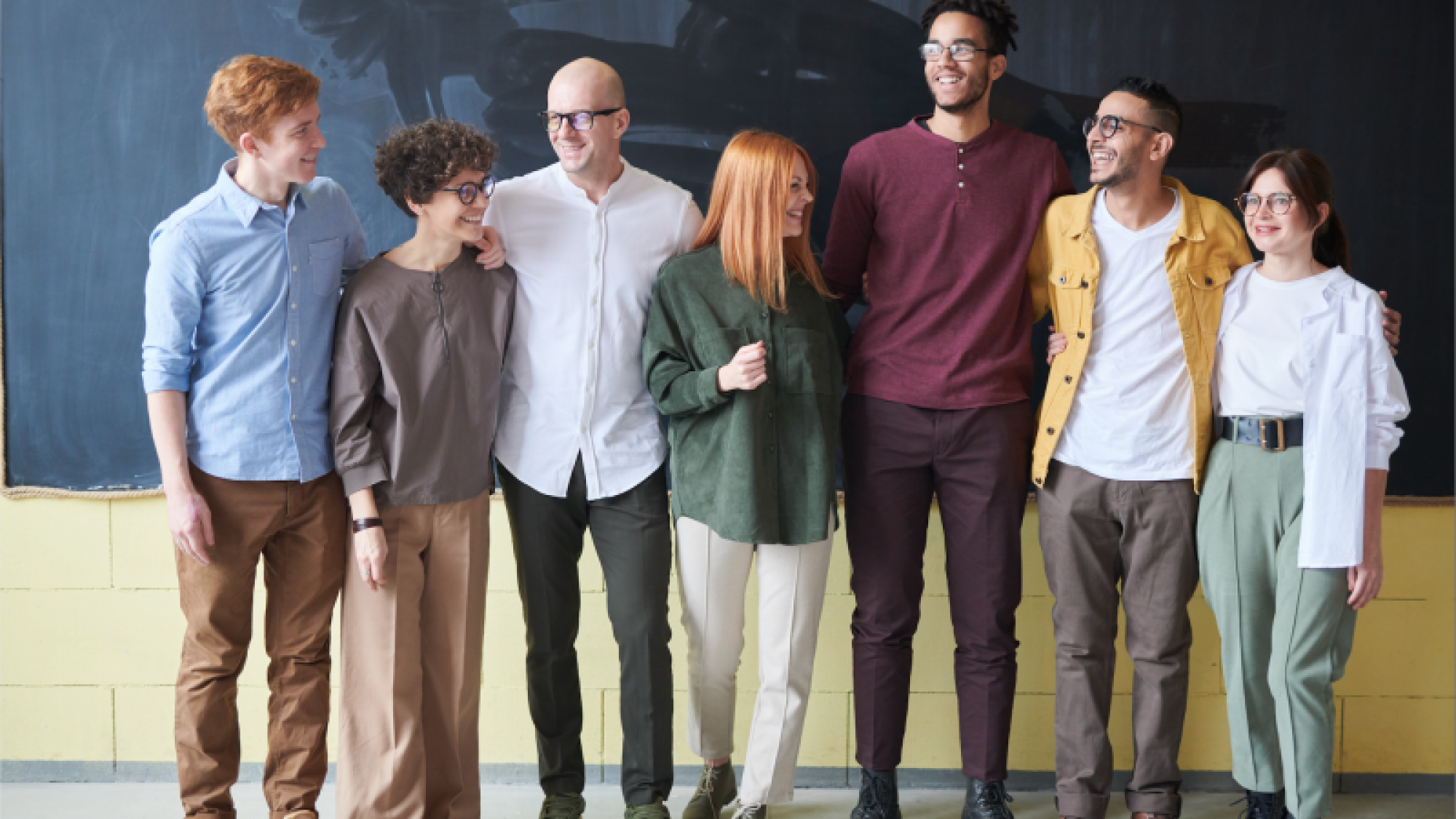 But aside from these important practical matters, most international students worry about integrating into their new environment and, of course, making friends. Some people are more sociable and find it easier to make friends.
Personality does play a key role, but in a completely new environment, even the most sociable person might have a hard time approaching people. That is why we're here to tell you where you're most likely to make new friends as an international student. This might give you a clue on how to actually approach people and befriend them and so make your experience as an international student as enjoyable as possible.
Join a student organisation
It comes as no surprise that the easiest way to make new friends is by joining a student organization. Whether your goal is to fit in and connect with your Dutch peers or make other international friends, you have lots of options. Every student town has a number of student organizations and some of them have so-called clubhouses. These clubhouses have their unique rules and traditions and their purpose is to create a familiar and friendly atmosphere for the members. In other words, it's about creating that homelike feeling, especially for international students.
You can also join faculty organizations or organizations for a common interest or hobby in order to find like-minded people that could become not only your friends but also your colleagues in the future. If you want to benefit from activities and services specifically orientated towards international students, you might want to join an international student organization. You may find it easier to befriend fellow expats because you can relate to their experience and you have common concerns and goals as international students.
Joining a student organization is not only a great way to make friends, but it's also practical. It's easier to find out about places with student discounts studenthelpr.com or stay up to date with social and university events.
Befriend your neighbours
International student accommodation is certainly a very sensitive issue. In a survey of more than 1,000 international students by three student organisations (LSVb, ISO and ESN), more than 70 per cent of respondents reported that they have had trouble finding accommodation in the Netherlands. The major cities where students typically live are densely populated and the housing market simply can't cope with the high demand.
However, if you start looking for housing as early as possible, you shouldn't have such a hard time finding something, especially since you have quite a few options. Many Dutch universities have partnerships with student housing agencies, but they do not provide you with housing, you still have to find and apply on your own. You can also consider finding accommodation in the private housing market. Most students live in student flats with shared facilities.
Many people might not like the idea of living in a shared space with other tenants, but on the bright side, this is a great way to make friends. Imagine sharing a building with fellow freshman expats. Even though you come from different backgrounds, you go through the same struggle of trying to integrate, which means that you have something in common from the start. You are also bound to see one other every day on the halls or in the kitchen.
You share stuff, you might even need to borrow something from someone at some point. Isn't that the perfect atmosphere for meeting people and making friends?
Go out and have fun
Making friends is easier if you go out often. Luckily, most Dutch towns have places where students can hang out. Designated student cafeterias are especially popular, especially because they have a pleasant, friendly atmosphere and offer affordable food and drink. You can also go to cafés, restaurants, bars and dance clubs. Don't hesitate to take the maximum advantage of university student discounts. Get cheaper tickets for the theatre, cinema, concerts, exhibitions and films.
Even you have to work part-time in order to support yourself and you worry that this means you won't have enough time to go out, you may rest assured - this is not going to be an impediment to socialization. There are lots of flexible jobs for students and some look specifically for international students. You'll have the opportunity to work with fellow expats and talk about the common denominator - work.
Life is certainly easier when you have friends around, especially when you're away from home. Even if you're an introvert and find it hard to approach people, remember that cities are usually flooded with students. You're guaranteed to meet someone that you'll instantly click with, where it's on campus, in a student organization, in your flat or at a cafeteria.